Umami Burger announced the arrival of their gluten-free Loco Moco Burger with a delicious photo post on their Facebook wall Wednesday. Instead of brioche buns, the Loco Moco beef burger is sandwiched between two rice patties, topped with a fried egg and drizzled with a chicken demi-glaze.
Unfortunately for the local burger chain, the dish could be a non-starter for many Angelenos who happen to be Spanish speakers.
Umami's Loco Moco burger is a play on the Loco Moco, a classic Hawaiian "plate lunch" that typically consists of a beef patty and fried egg over white rice, drowned in brown gravy. But importing the island-style dish to LA resulted in a pretty funny culture clash on Umami Burger's facebook wall. Some fans who had never heard of the traditional Loco Moco pointed out that the word "moco" means "snot" or "boogers" in the Spanish language, and we all know what "loco" means.
"Revise name," suggested one fan. "The booger burger?" asked another. Doh!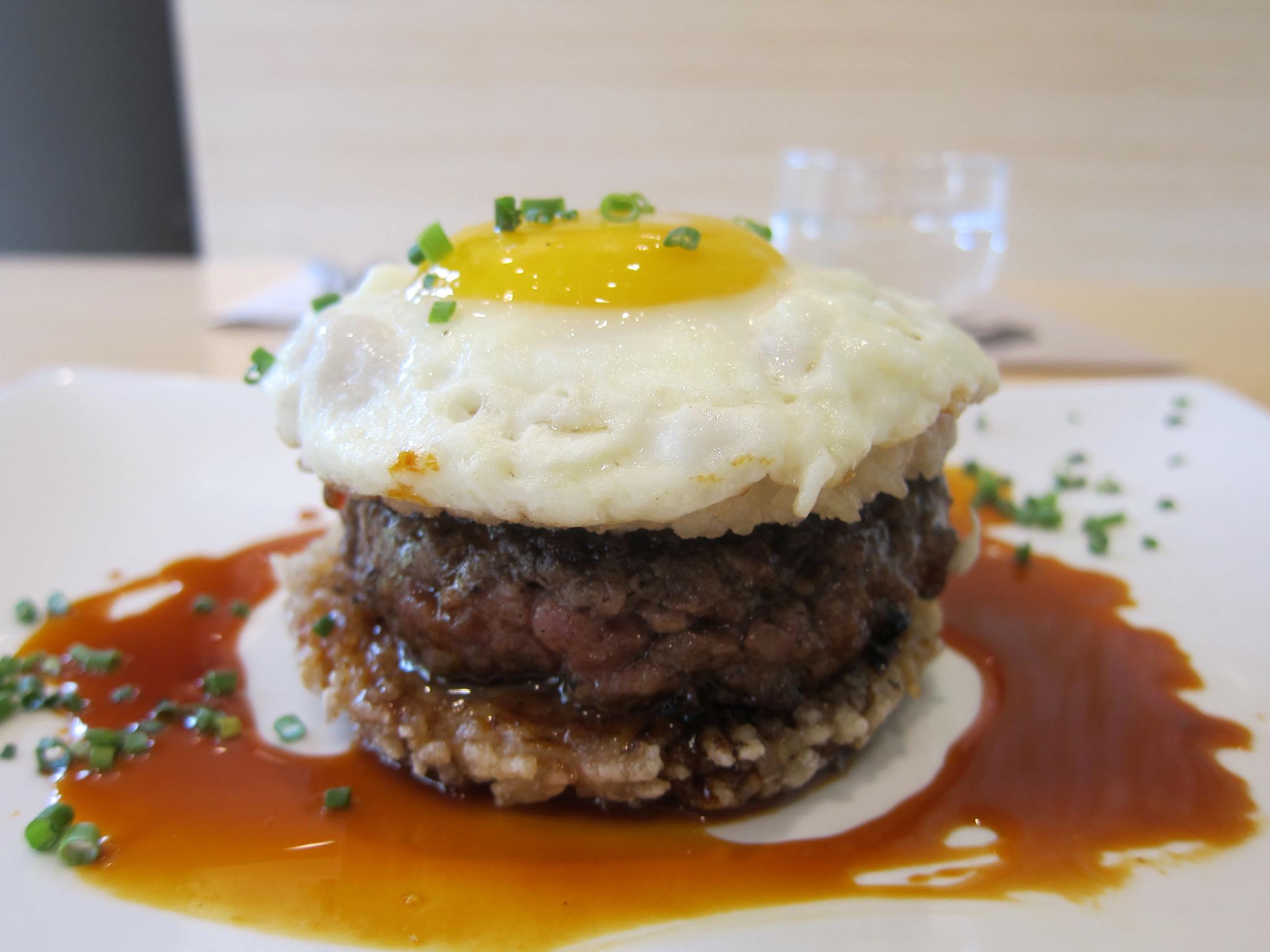 Photo courtesy of Facebook: Umami Burger
Hopefully Angelenos won't be put off by the potentially disgusting name. Traditional Loco Mocos are arguably the very definition of island comfort food, and we're guessing Umami's burger will hit the spot for both homesick Hawaiians and ravenous stoners.
Rest assured that for people who actually have celiac disease, the rice cakes won't spend any time on a grill that also toasts the regular buns. In response to a concerned customer's question, an administrator for Umami Burger's Facebook page writes, "we make sure the rice is NOT cooked on the grill with the regular buns. It should be completely gluten free and safe for Celiacs."
In keeping with the chain's tradition of reserving signature dishes for certain branches, the Loco Moco will only be available at Umami Burger in The Grove.
BEFORE YOU GO
Check out the pictures in the slideshow below of burgers from nine new restaurants around town.
PHOTO GALLERY
Fresh Meat: New LA Cheeseburgers