The zombie apocalypse has finally begun. And the most unusual victim? A helpless plastic lawn flamingo, thanks to Chris and Jane, owners of Etsy shop ChrisandJanesPlace. In their shop, they sell handmade zombie lawn gnomes, which are definitely the most graphic lawn ornaments we've ever encountered. Check it out: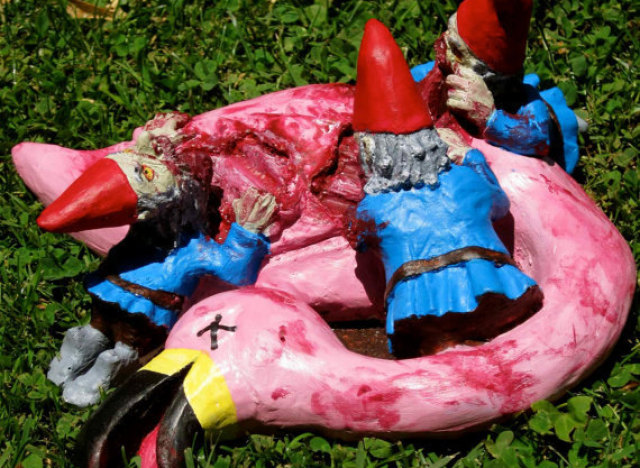 Photo by ChrisAndJanesPlace
These gory sculptures are so popular that the owners state it will take seven or eight weeks to ship any orders. The lawn ornament murder scene inspired us to find out what other bizarre lawn ornaments are out there waiting to be purchased and displayed in your front yard. We found an overwhelming amount of zombies, some naughty gnomes and even an alien statue. Check out our complete round-up in the slideshow below.
PHOTO GALLERY
13 Crazy Lawn Ornaments