We're very excited to syndicate one of our favorite columns, 'What Is It? What Is It Worth?' from one of our favorite magazines, Country Living. All text and images below are provided by Country Living. Get ready to be surprised!
"I bought this chair, made by Pacific Coast Rattan Co., at a vintage shop for $150. How old is it?" - J.M., Portland, Oregon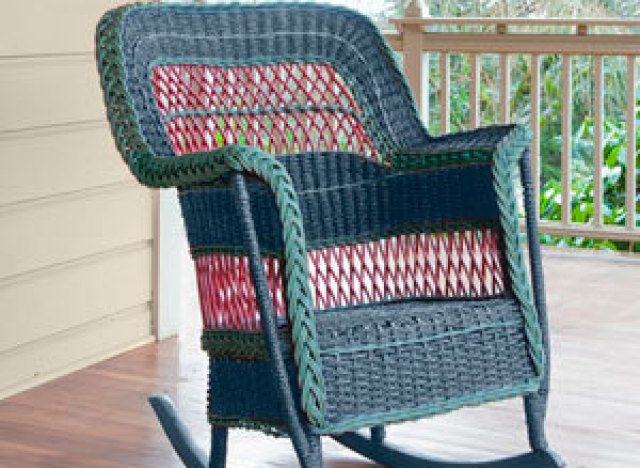 Reed-and-Grass Rocking Chair Circa 1910
Our antiques specialist, Helaine Fendelman, appraises your finds and collectibles.
Natural-fiber furniture (think rattan, willow, and various grasses) first became popular in America after the Wakefield Rattan Co. showcased its wares at the 1876 World's Fair in Philadelphia. Other companies soon followed suit; among them, California's Pacific Coast Rattan, which made this open-weave, or Bar Harbor-style, chair around 1910. This reed-and-grass piece was likely sold unpainted and then spiffed up later, as the trend for vibrantly hued wicker took hold post-World War I. Ironically, the rocker's coat of many colors has kept it well preserved, while also knocking a couple of hundred bucks off the value. In its original state, this seat might go for up to $850, but even painted it earns a handsome appraisal.
What It's Worth: $650
Also check out on CountryLiving.com:
Pumpkin Decorating & Carving Contest