The second and final "Saturday Night Live" election special kicked off with another President Obama cold open courtesy of new presidential impersonator Jay Pharoah.
The satirical sketch began with a live C-Span conference at an Ohio rally where President Obama searched for constituents who had better jobs than they did before 2008. As you might have guessed, most of the rally-goers he interviews are no better off than they were four years ago. We're talking about a raccoon salesman, a woman who works at an Apple store (Like, regular apples, not computers) and a guy who won a lot of money at in a lawsuit a few years ago.
Even Obama has a feeling that things haven't improved during his term, joking that his appearance has gone "from hip-hop star to jazz musician."
"I guess black do crack," he jokes.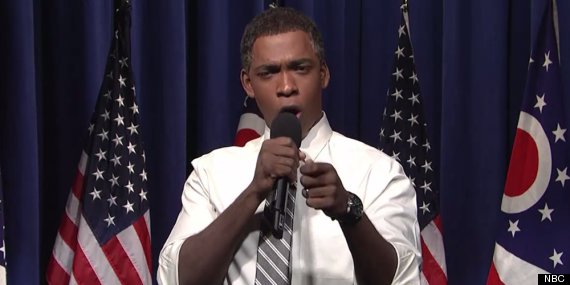 BEFORE YOU GO