El pasado fin de semana durante la ceremonia de los Premios Emmy, Kelly Osbourne lució algo más que sus tatuajes o el vestido lila que eligió para desfilar por la alfombra roja. Y es que la hija de Ozzy Osbourne llevaba un accesorio bastante costoso, aunque no tan fácil de ser percibido.
Un lujoso esmalte de uñas con un valor de 250 mil dólares por un frasco, con 267 quilates en diamantes negros en su interior, que despertó las críticas hacia la joven.
Así que para poner de una vez y por todas fin al asunto, Kelly Osbourne usó su cuenta de Twitter para "disculparse" y comentar un poco sobre el asunto...
I see that my nail polish has offended some of you, however I see your point, butit was a once in a lifetime experience. #MyApologizes

— Kelly Osbourne (@MissKellyO) septiembre 27, 2012
"Veo que mi barniz de uñas ha ofendido a algunos de ustedes, y entiendo sus razones, pero esta fue una experiencia de una vez en la vida #MisDisculpas", explicó. Para despues agregar: "Y por favor discúlpenme por no arrepentirme. Me hizo sentir como una reina".
Para finalmente contar que ella no había tenido que pagar nada por el lujo, pues simplemente "Fui la afortunada de ser una de las elegidas para usarlo", concluyó.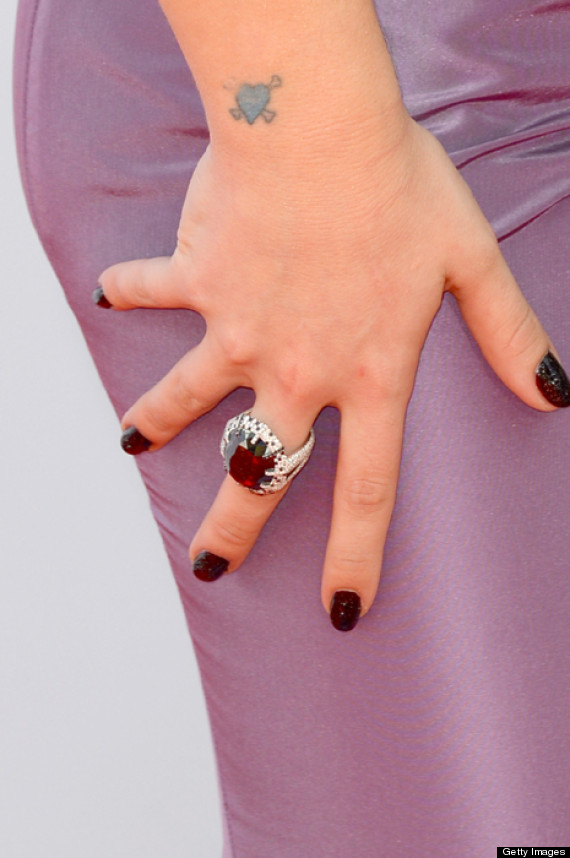 LA MODA DE LOS PREMIOS EMMY 2012: