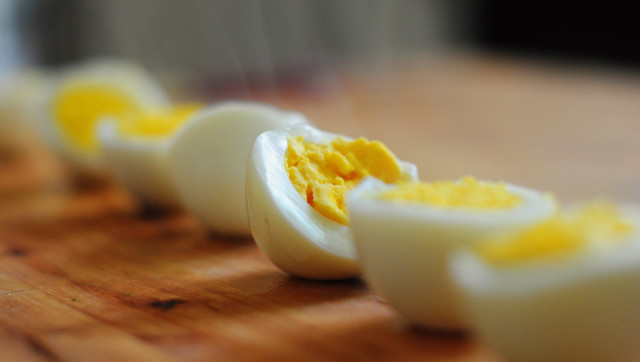 Everyone's got an opinion on the right way to hard boil eggs. You can try the pinhole method. Bake them instead of boiling them. Or you can add baking soda to the pot of water. Most of these methods hope to make peeling eggs easier, but we've come across a solution that makes all that null.
The best way to peel eggs is, drumroll please... not to peel them. It's genius. Why have we been dealing with cracked egg shells all this time? Blogger No Biggie shared this discovery with us and its simplicity will astound you. Rather than peel the hard boiled egg, slice it in half -- shell still on -- and then scoop out the egg half with a spoon.
Want to read more from HuffPost Taste? Follow us on Twitter, Facebook, Pinterest and Tumblr.
BEFORE YOU GO