The color and humor of Chris Roberts-Antieau's childlike fabric paintings may remind you of the brilliant Maira Kalman. Writing on her web site, Roberts-Antieu shows a similar interest in "the joy and wonder and humor that's all around us, every day."
Each of Roberts-Antieau fabric works are made from freehand-cut cloth shapes enclosed within a glass painted frame. The self-taught artist began as a clothing designer, running her own company with a staff of fifteen. She realized "she wanted to be an artist, not a manufacturer," and at a friend's suggestion she started to create her trademark fabric paintings.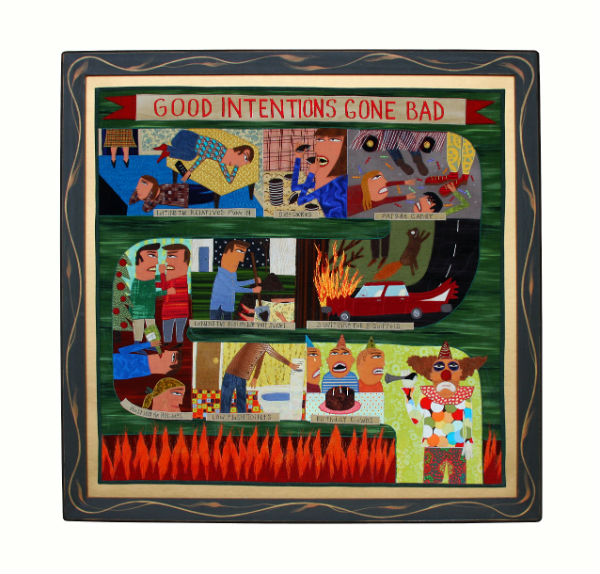 Roberts-Antieau also keeps a web site worth checking out in its own right (also in the vein of Kalman). The detailed repository of her work includes a list of offered workshops, plus shout-outs to museums and checkpoints around the country. Costume store in Ypsilanti, Mich., here we come!
Click through below for some of Roberts-Antieu's recent fabric work, and tell us what you think. Is cloth art the new collage art?
PHOTO GALLERY
Chris Roberts-Antieau's Fabric Paintings