Today is the birthday of beloved Italian artist, Michelangelo Merisi, more often referred to by the name of his native town, Caravaggio. The Baroque painter, known for his extreme naturalism and dramatic use of chiaroscuro, would turn 441 years old if he were still magically alive today.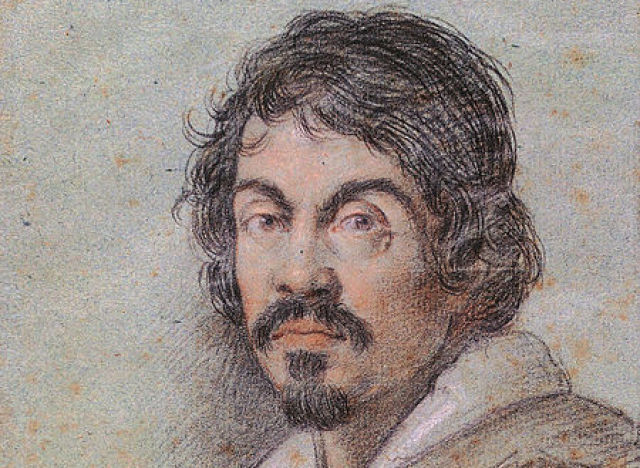 Chalk portrait of Caravaggio by Ottavio Leoni, circa 1621.
Caravaggio began his career at the age of 21 when he moved to Rome, Italy's haven for budding artists eager to study the wealth of classical architecture and masterpieces housed there. Though his few first years in the city proved difficult, forcing the artist to peddle still lifes and half length figures on the streets, by 1595 the young painter found his niche. He joined the patronage circle of eminent Cardinal Francesco del Monte, a move that afforded him a number of public commissions and almost instant celebrity.
Art admirers were taken by the painter's theatrical lighting and stirring facial expressions. His attention to the physicality of his subjects, elevated through his mastery of tenebrism, was a practice not often seen in Baroque painters of the period. Works like "The Martyrdom of Saint Matthew" and "The Calling of Saint Matthew" solidified the fiery artist's place in history, catapulting him into the 17th century as a well known Italian figure.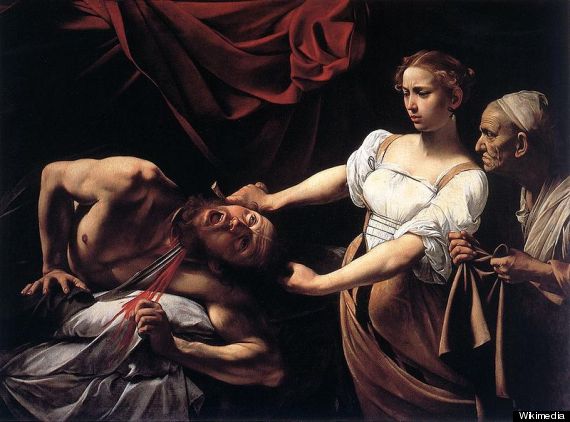 Judith Beheading Holofernes 1598–1599. Galleria Nazionale d'Arte Antica, Rome.
But like any youthful creative thrust into fame during the Counter-Reformation, Caravaggio's early reputation is marked by duels and heated run-ins with authorities. His temperamental behavior culminated in his eventual exile from Rome, leading the scorned man to take up in Naples and later Malta. There he created one of his best known works, "The Beheading of St. John the Baptist," but with the continuation of his art came the persistent public brawls. The violent lifestyle took a toll on Caravaggio, resulting in his early death in Tuscany at the age of 38.
His fame quickly disappeared following Caravaggio's death, and he was not truly rediscovered until the 20th century. Though his influence can be seen in the works of Rubens, Bernini and Rembrandt, it was the art critic Roberto Longhi who resurrected Caravaggio's name in the 1920s, attributing the success of Vermeer, Delacroix, and Manet to the pioneering abilities of the late chiaroscuro great.
In honor of Caravaggio's birthday, we've put together a slideshow of his best works. Check out the images below and let us know how you plan to celebrate this occasion in the comments section.
PHOTO GALLERY
Happy Birthday, Caravaggio!
BEFORE YOU GO