Kate Moss' husband Jamie Hince and BFF George Michael are among the usual suspects out and about with the British model, so it was no surprise that they were present during her night on the town on Saturday. We were surprised, however, to see Kate's latest partying partner: her mom.
The 38-year-old took her mother Linda Rosina to see George Michael's concert in London, and photographers didn't miss the opportunity to snap the pair together. After all, the apple really didn't fall far from the tree this time -- Kate and her mom practically look like sisters.
The mother-daughter duo have been known to bond over a pint of beer before, so it's nice to see that they've continued to hang Kate Moss-style. The supermodel is a mom herself, and she's definitely raising her daughter Lila to follow in her fashionable footsteps. The 9-year-old already has a budding modeling career and a mirrored Fendi bag, which means she's, like, two magazine covers and a pair of biker boots away from becoming a miniature version of Kate, according to our calculations. At this rate, grandma, Kate and Lila will all be attending fashion shows together in no time!
Check out the photo of Kate Moss and her mom leaving George Michael's show. Don't they make quite the stylish pair?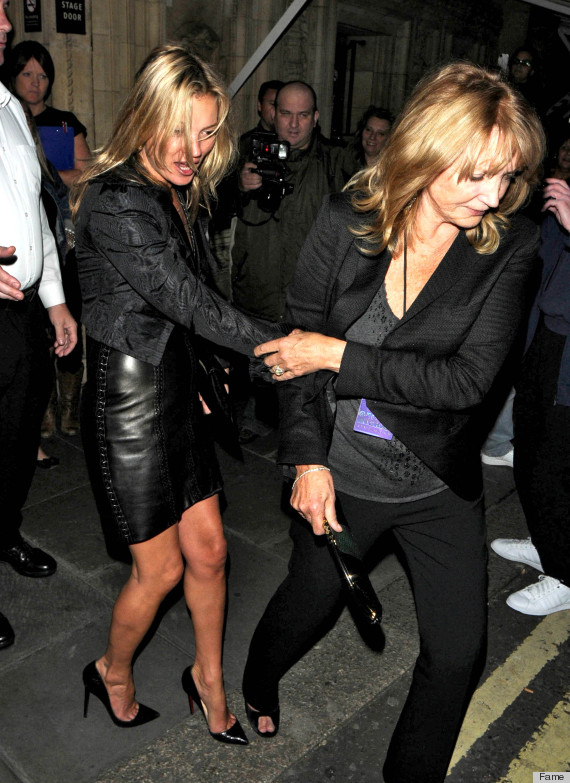 Check out more models with their moms!
PHOTO GALLERY
Model Mom-Daughter Pairs