Girl, we love you and your fantastic ability to be raw and unguarded. But we think that maybe you kept it a little too real when you decided to go to an event without wearing any bottoms, Lena Dunham.
While attending the L.A. Loves Alex's Lemonade Culinary Event yesterday, you opted for a turquoise silk tunic with clashing brown and pink polka-dot flats. Fine, whatever. You're adorable enough to make it work. We even love your new pixie cut and signature barely-there makeup look.
But seemingly wearing a top with nothing on the bottom? We're not sure if we can stand behind you on this one, Lena. Now we know that the sliver of fabric peeking through the edge of your top just might be shorts, but, at that microscopic length, that's a pretty sorry excuse for a pair of bottoms for a 26-year-old woman.
And since we were on the fence about the lacy Prada number you wore to the Emmys last week, we feel like it's our duty to raise this issue. Plus, you're pretty much naked half the time on-screen anyways, so perhaps it might be a good idea to ensure that you're wearing bottoms when you're not on set? But again, we love you, Lena. Keep being your fabulous self -- your fabulous fully-dressed-at-events-self, that is.
PHOTOS: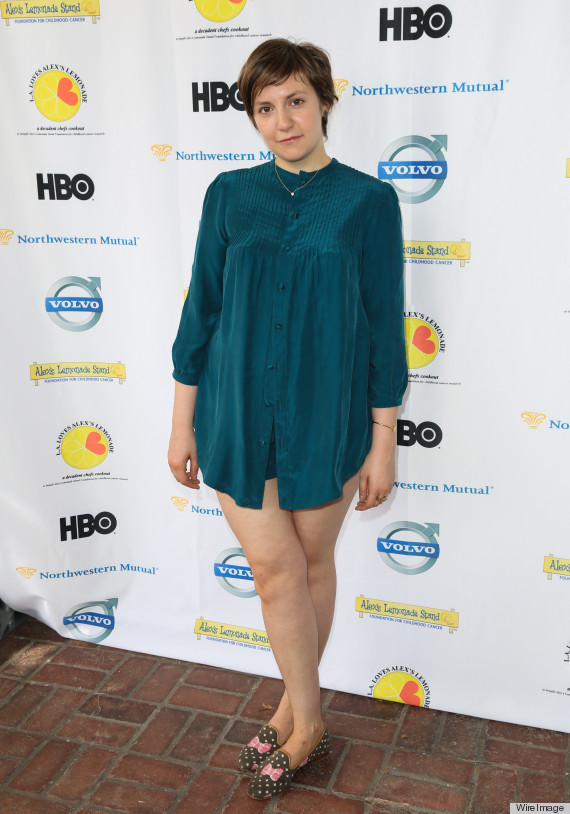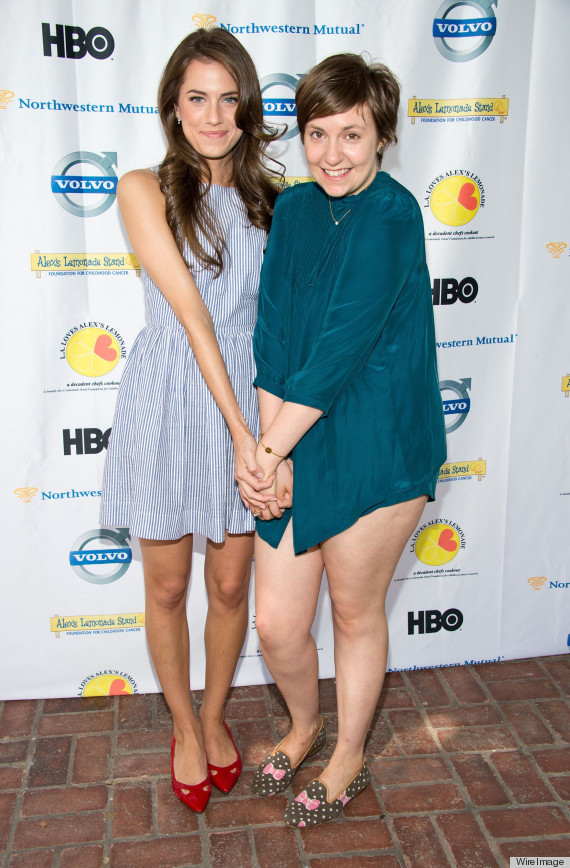 See more stars who opted to go without pants!
PHOTO GALLERY
Celebs Go "Pantsless"
Want more? Be sure to check out HuffPost Style on Twitter, Facebook, Tumblr and Pinterest.