 The art world has seen a rise in all things inflatable recently: from an enormous inflated Stonehenge to an colossal replica of Marc Quinn's nude statue, "Alison Lapper pregnant." Through these objets d'art we are being transported back to our childhoods from one "bounce-house" to the next. Nottingham artist Alan Parkinson's enchanting inflatable luminariums evoke the same childlike astonishment. As Parkinson puts it out his website, "These structures nurture an awareness of a pure phenomenon that gently cuts through everyday conditioned perceptions and awakens a sense of wonder in people."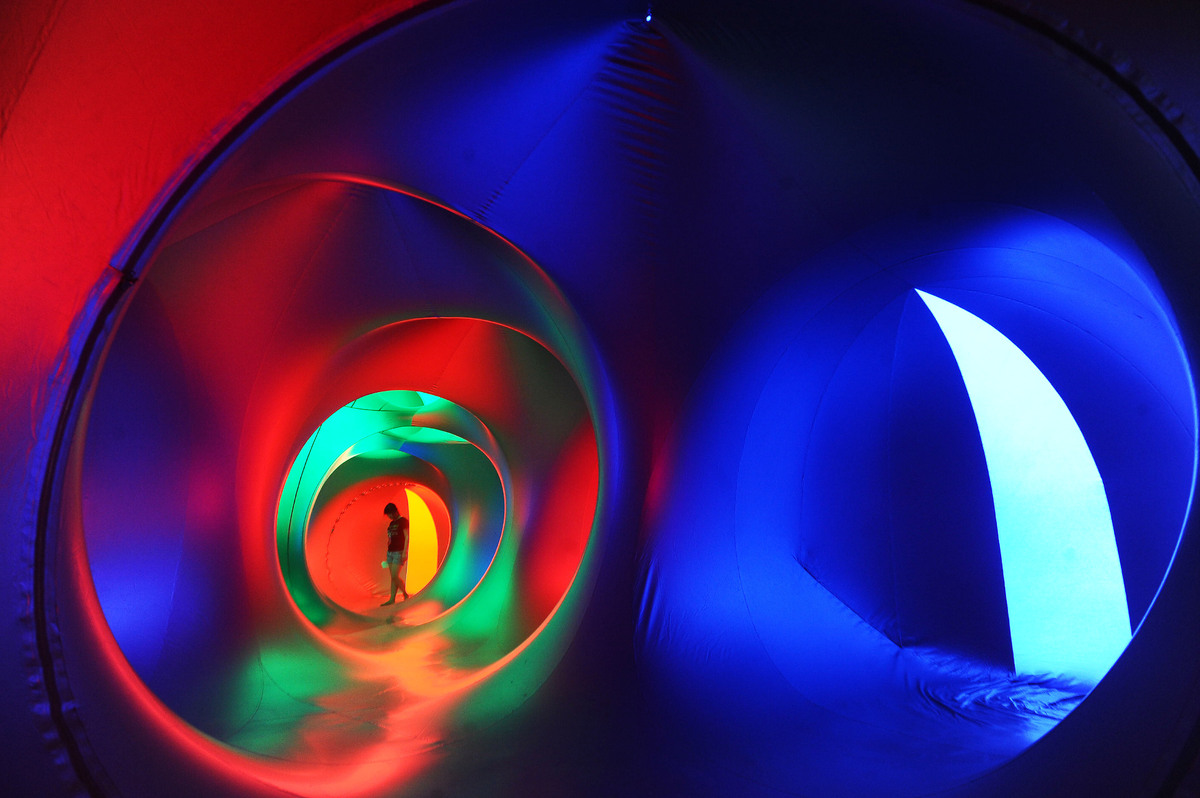 The colorful plastic sculptures consist of tunnels, paths, and domes which act as vessels for changing light patterns. Each sculpture is about 1000 square metres but takes only 20 minutes to inflate.
Parkinson and his company Architects of Air, have built six different luminariums in various shapes and sizes that are currently touring the world. Featured in the slideshow below is "Miracoco," which is currently on display at Evergreen Garden in Wuhan, China for the UK Now festival. The center dome of the sculpture is the largest Parkinson has built so far, which, as you can see, was certainly a challenge for his design team.
What do you think, readers? Take a look through the slideshow below to see images from Parkinson's "Miracoco," which is currently on display in Wuhan, China.
PHOTO GALLERY
Inflatable Artwork Lights Up China
BEFORE YOU GO