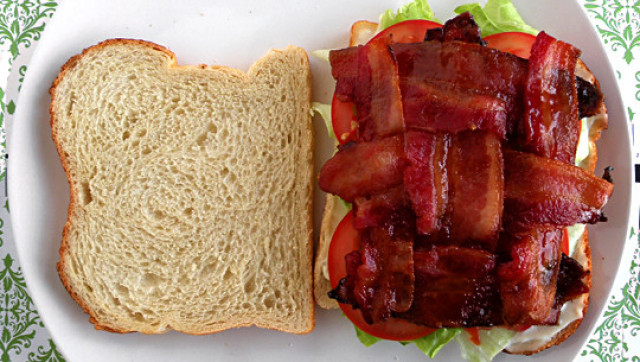 What better way to celebrate dodging the aporkalypse (man, that was a close one!) than with a quick tutorial on how to make a bacon weave? Since the bacon shortage was just a big scare, we can now indulge in our favorite breakfast food guilt-free.
Get ready BLT lovers, bacon cheddar burger fans, and insane piles of bacon addicts, the bacon weave is the solution to the problem you never knew you had: how to get bacon in every single bite you take. We owe a big thank you to Savory Notes, who brought this genius bacon technique to our attention.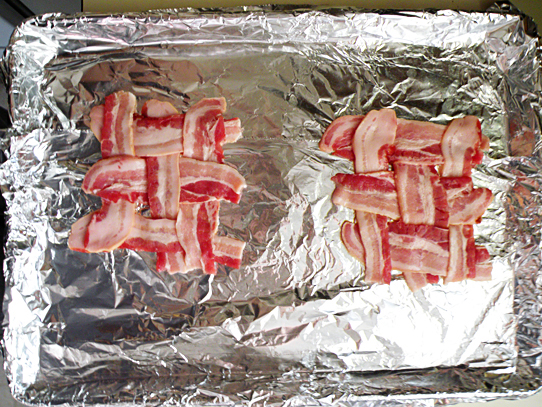 To make a bacon weave, interlace the strips of bacon as one would a lattice top for a pie. Bake the weaves in a 350 degree oven for roughly 30 minutes. If you want to get fancy like blogger Savory Notes does -- which we highly recommend -- you can top your bacon with whiskey and brown sugar before baking. Check out her bacon weave recipe. You won't regret it.
Want to read more from HuffPost Taste? Follow us on Twitter, Facebook, Pinterest and Tumblr.
Check out these blt-inspired recipes.
PHOTO GALLERY
BLT-Inspired Recipes
BEFORE YOU GO