Here's the story of a lovely lady -– who somehow kept six kids, a husband, a housekeeper and a dog in perfect order with nary a complaint. But Carol Brady couldn't have been that obnoxiously perfect all the time, right?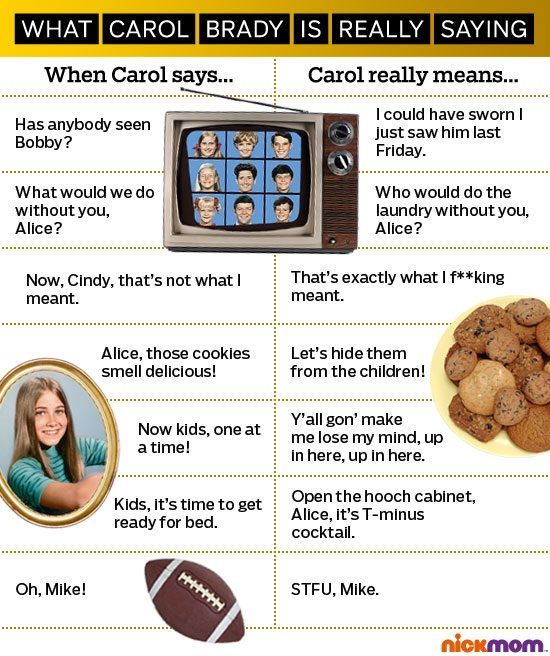 MORE FROM NICKMOM:
Watch NickMom every night at 10PM ET on the Nick Jr. channel
I Wish I Could Be Like: Carol Brady
HELP WANTED (Desperately): Carol Brady Seeks Nanny
Be sure to watch "What Was Carol Brady Thinking?" on NickMom, every night on the Nick Jr. channel!
BEFORE YOU GO
PHOTO GALLERY
Motherly Advice From Our Favorite TV Moms