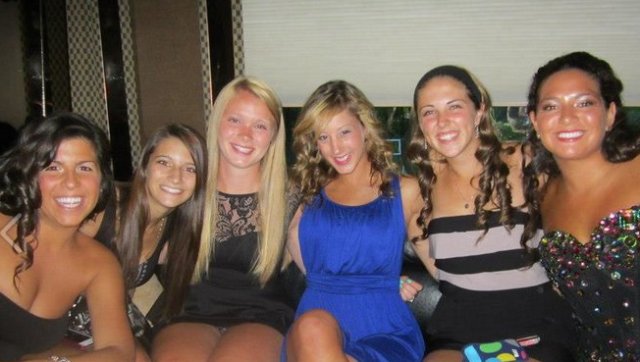 Alexandra Kogut, an 18-year-old College of Brockport student, was found dead in her dormitory Saturday morning. Her boyfriend, 21-year-old Clayton S. Whittemore, was arrested and charged with second-degree murder, according to local NBC affiliate KSEE 24.
In his arraignment Saturday morning, Whittemore plead not guilty, according to the Star Gazette. Reports say he admitted to causing the death.
(STORY CONTINUES AFTER THE SLIDESHOW)
PHOTO GALLERY
Alexandra Kogut Murder
Campus police say Kogut sustained "extensive upper body" trauma and that Whittemore allegedly beat her to death. She died between 1:30 a.m. and 2:00 a.m. according to the Utica Observer Dispatch. She was found after a welfare check prompted by her mother's call to campus police. Police arrested Whittemore in Dewitt, N.Y. at approximately 4:00 a.m. Saturday morning.
"It's tragic when anyone loses their life," said Robert Kehoe of the Brockport Campus Police. "When a young lady who's a college student and apparently in a safe environment, is brutally murdered as this young lady was, it's certainly a tragedy for her family and friends and the entire Brockport college community."
A release from Brockport administration says Whittemore is not a student at the college, and while Kogut's death was investigated for it "suspicious circumstances," other students should not consider themselves in danger. The college did not immediately identify Kogut, but news spread quickly on social media through the weekend, according to the Star Gazette. The campus provided students who heard with counseling services on Saturday and Sunday.
The Utica Observer Dispatch says he was a stand out hockey player at New Hartford in Oneida County, New York, where Kogut also attended high school. The College of Brockport is two hours away in upstate New York near the southern bank of Lake Ontario.
The Monroe County Sheriff's Department is holding Whittemore. He was not issued bail at press time. The department's investigation is aided by campus and state police.
Brockport freshman Nicole Jennings told ABC's WHAM 13, "I'm shocked. I didn't think anything like this would ever happen at college, or anything but it happened and we're all just dealing with it the best that we can."
CORRECTION: An earlier version of this story said Kogut was 21 and that the College of Brockport was on Lake Erie.
BEFORE YOU GO
PHOTO GALLERY
Happiest Colleges