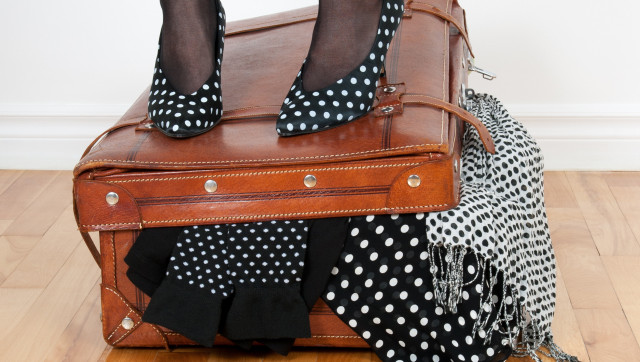 Cleaning and dusting underneath your refrigerator can be a difficult task. The space is usually a catch-all for crumbs but is so narrow, regular brooms just can't reach. Luckily, HGTV discovered a really convenient way to grab those dust bunnies without straining yourself.
First, remove the grill. Then, attach an old pair of pantyhose to a yardstick (or a broom handle) and run it underneath the unit.
Every time you get a run in your stockings, don't throw them out! Just follow this clever little trick and you can turn a pair into a cleaning helper.

BEFORE YOU GO