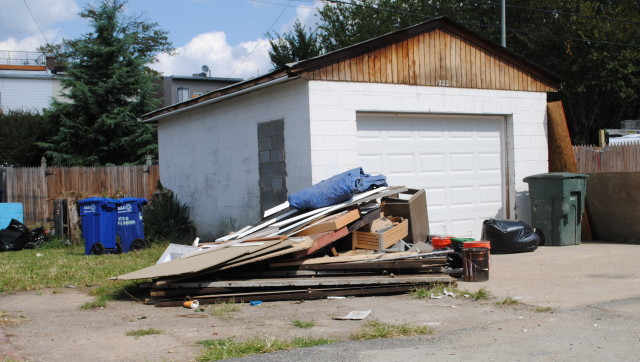 WASHINGTON -- While it's certainly not a new phenomenon for social media to elevate localized neighborhood disputes to wider audiences, the Twitter followers of one popular D.C. neighborhood blogger got an intense blast of dispatches this weekend detailing a conflict over allegations of improper dumping of construction materials.
And the complaints didn't fall on deaf ears.
As chatter about the conflict involving Taja Construction and the Trinidad property of blogger Frozen Tropics in the 1200 block of Florida Avenue NE festered, the Metropolitan Police Department and an inspector from the Department of Consumer and Regulatory Affairs showed up.
In the end, Taja Construction, which owns a neighboring property, was fined -- this coming after one company official told the blogger that the city didn't care about complaints coming from African-American residents, according to Frozen Tropics' tweets.
But here's a sampling of the tweets that kept the entire neighborhood and others talking this weekend ...
For Frozen Tropics, there was a happy ending on Monday morning ...
UPDATE, 9:20 p.m.: Michael Watson from Taja Construction responds with comment:
Taja Construction has been doing home building and remolding in the District for many many years. We stand behind the quality and artistry of our homes, and the satisfaction of our customers. It is never our intention to disrupt our neighbors.
(http://goo.gl/HxcBT)
Social Media is a wonderful thing, but often offers a platform to disproportionally amplify the voices of a disgruntled and misinformed few. This local blogger is entitled to his/her opinion...this, of course, is each American's right.

Taja Construction, on the other hand, is busy at the business of community revitalization, one home at a time. We invite our blog friends to busy themselves with loftier pursuits.

Fact correction:
TAJA was fined $1000 for working after hours without a permit, not $4000 as initially reported. As of Monday 8am, the debris in question was removed, as promised.
Additionally, Frozen Tropics reported Monday evening that tree debris was illegally dumped on her property.