Earlier this week, actress Anne Hathaway wed her beau of four years, Adam Shulman, at a private residence in Big Sur. Her highly anticipated dress (a custom-made Valentino number) did not disappoint. The bride looked amazing in the gauzy off-the shoulder silhouette, which was the perfect choice for the romantic outdoor setting. Although it was agreed upon by most everyone in the style circuit that the gown was an A+, the debate heated up when it came to the "Catwoman" actress' accessories. She opted for a beautiful veil that trailed the length of her dress, but the odd 1920's inspired headpiece that it was secured to was less-than-stunning. The white gauze that enveloped her forehead closely resembled a bandage, and had members of the Twittersphere wondering if the "Les Misérables" star had incurred a head injury before the ceremony.
PHOTO: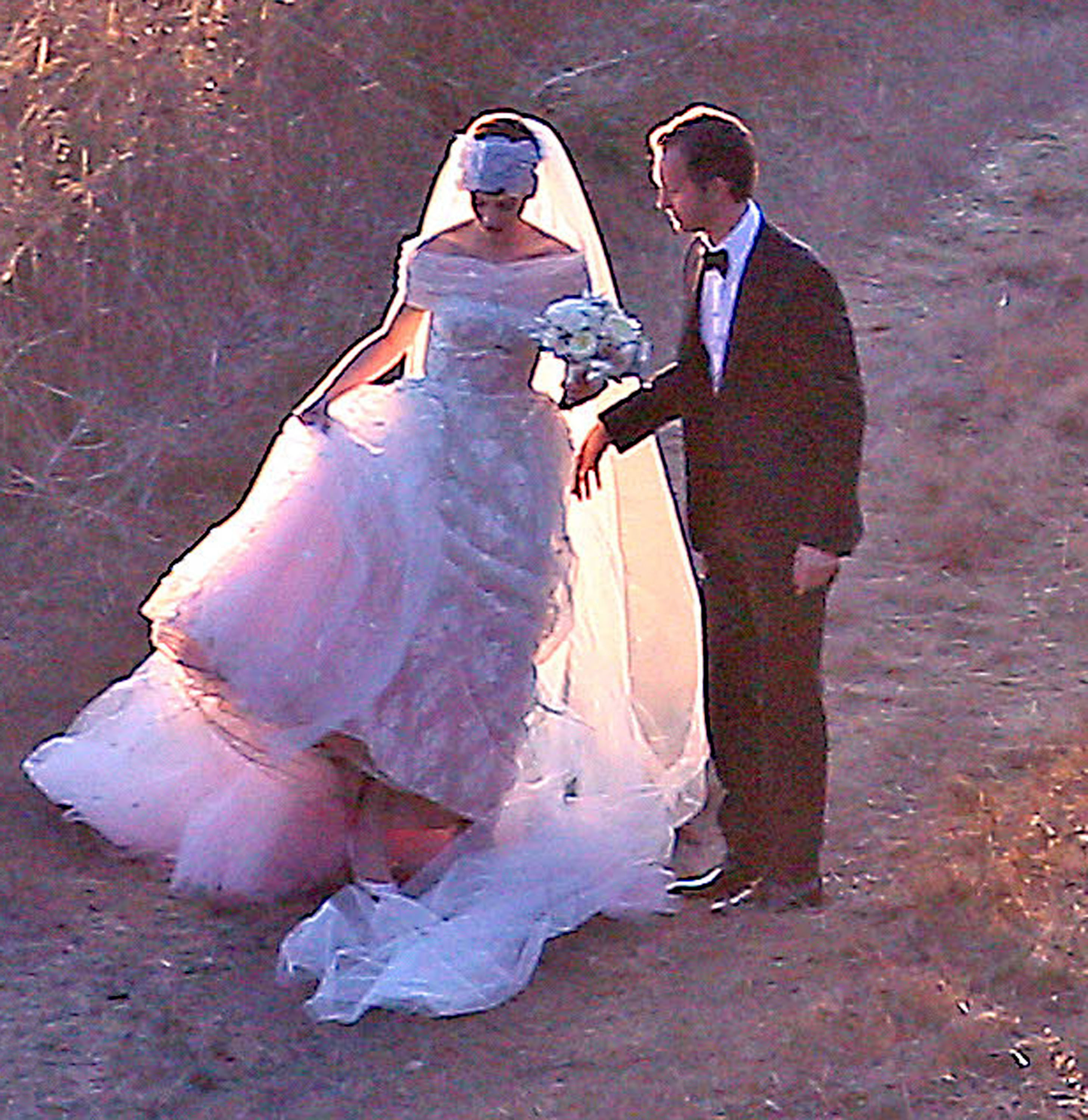 The 29-year-old star was most likely trying to inject a little personality into her look, but at what cost? Vintage pieces, or vintage-inspired pieces can be the best way to personalize your look but just because something was made 90 years ago, doesn't mean that it still works decades later.
Today with the advent of high street stores, international street style blogs and the Internet as the great fashion democratizer, having something no one else does is enviable. Vintage fashion can be relatively affordable and easy to find both locally and online, making it a cinch to look unique. Even celebrities like Rachel Zoe, the Olsen twins, Milla Jovovich and Dita von Teese (who could easily drop thousands on designer duds) rely on vintage fashion to set them apart on the red carpet -- but, oddly enough, these are also the stars that find themselves on the worst-dressed list time and time again.
Vintage pieces can single-handedly transform you into a trendsetter, especially if you can tailor an item to fit your body perfectly. But sometimes the novelty of an item can outweigh better judgement and you're left with an ill-fitting garment and a style that just doesn't work.
Below we've rounded up some twitter reactions to Anne's headpiece. What do you think? Is this vintage gone bad?
PHOTO GALLERY
Twitter Reactions To Anne Hathaways Headpiece
Want more? Be sure to check out HuffPost Style on Twitter, Facebook, Tumblr and Pinterest.
BEFORE YOU GO