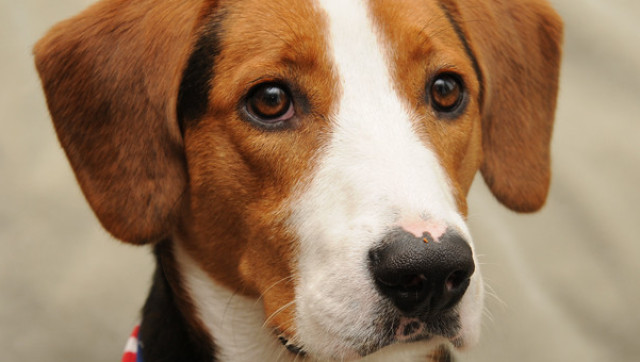 WASHINGTON -- These candidates' positions are clear: One wants more dog parks. The other supports biodegradable litter for every feline. Neither has taken a stance on how to fix the economy.
The Washington Animal Rescue League is asking you to cast your vote. Your choices are Barrrk Obama, an adorable hound who wears a patriotic bandana and promises more dog-friendly restaurants, or Mitt'ns Romney, a somewhat anxious-looking kitten from the streets of D.C. who's looking to expand cat entitlements.
You can vote as often as you'd like for little Barrrk or Mitt'ns. Each vote costs $1, and is a tax-deductible donation to WARL. Voting will continue through the end of October.
And if you really want to support either candidate, you can go further than a gift of money. They are both up for adoption.
For those who are keeping track: As of Wednesday afternoon, when WARL was posting early returns on its Facebook page, Barrrk was in the lead with 497 votes, to Mitt'ns' 459.
UPDATE: It appears that Mitt'ns has enjoyed a post-debate bounce. Thursday morning, WARL posted on Facebook that the cat has surged into the lead, with 1,554 votes to Barrrk's 775 votes.
BEFORE YOU GO
PHOTO GALLERY
Hank The Cat's Campaign Headquarters