All right, we never thought we'd compare a Playboy Playmate to single mom and "Bachelorette" star Emily Maynard, but it's happening.
Maynard may never strip down to her skivvies for the cover of Playboy, but she sure could pass for Hugh Hefner's former fiancée, Holly Madison. The 26-year-old, who found love with Jef Holm on the last season of the hit ABC show, has the same hair, body shape and facial features as the 32-year-old "Girl Next Door," who is currently expecting her first child with beau Pasquale Rotella.
Check out their mouths, eye colors and noses -- the resemblance is uncanny! Don't you think?
Check out photos of these look-alikes below: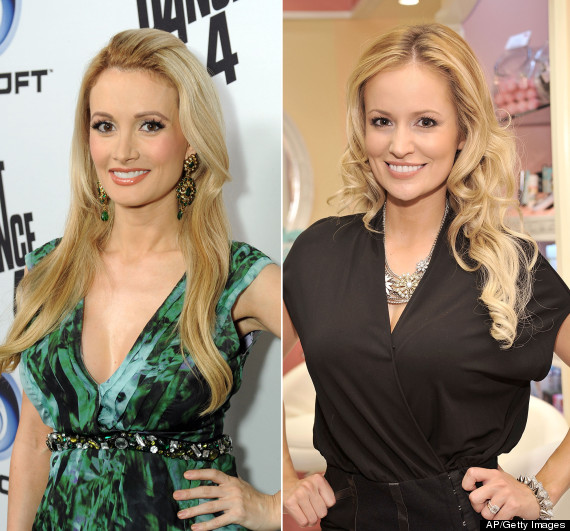 BEFORE YOU GO
PHOTO GALLERY
Celebrity Dopplegangers