When she isn't playing Brooklyn bohemian Jessa on HBO hit "Girls" or being brought to tears by Marina Abramovic, Jemima Kirke paints.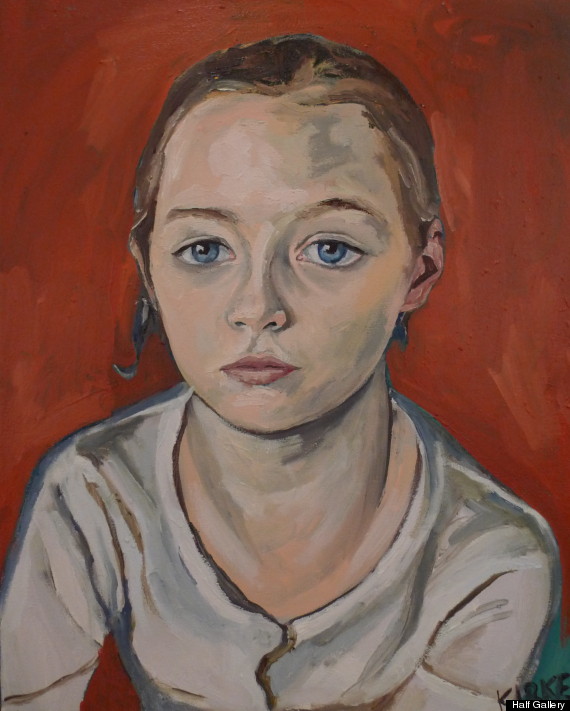 And she isn't half bad, either. The 27 year-old has been dubbed an "accidental actress" who places painting as her first priority. After graduating from RISD in 2008, Kirke mainly focuses on portraits that are highly reminiscent of Lucian Freud's paintings of Caroline Blackwood. We've heard Kirke gets pretty experimental with her canvasses these days, citing tattooing as a hobby. (She tattooed a Yorkshire terrier on Lena Dunham's ribcage.) Mind you, she's not the only one whose work is on display at the gallery. We are also looking forward to seeing Jay Miriam and Jeanette Hayes in "Hearsay" at Half Gallery.
We have high hopes for the always cool Kirke, who once said that acting was never a goal of hers in an interview with Vanity Fair... which is just such a Jessa thing to say, right?
In the meantime check out Marina Abramovic making people cry in "The Artist is Present" at MoMA:
PHOTO GALLERY
People Crying In The Presence Of Marina Abramovic
Correction: In an earlier version of this article, we listed Kirke as a mother-to-be. While she is pregnant, she is already the mother of a young daughter, Rafaella.
BEFORE YOU GO