Oberlin College students should write for The Grape because Lena Dunham did.
That's the argument being made by The Grape, Oberlin's alternative student newspaper.
The New York Observer reports on a poster spotted on Oberlin's campus pointing out Dunham, creator and star of HBO's "Girls" series, used to work for The Grape.
But there's a catch.
Drew Grant writes while some of the Observer's staff went to Oberlin and they do remember seeing Dunham around campus, the "problem with this poster is that, as best as we can recall, Ms. Dunham only worked on The Grape for half a semester before claiming she had mono and quitting the publication."
Meredith Lepore at the Grindstone insists that still counts. "You think Harvard cares that Mark Zuckerberg dropped out?" she asks.
Dunham studied Creative Writing at Oberlin and graduated in 2008. She refers to her alma mater as "a quintessential liberal arts college, in that it has its hippie aspects that you can make fun of, but it's also a serious place for serious thinking."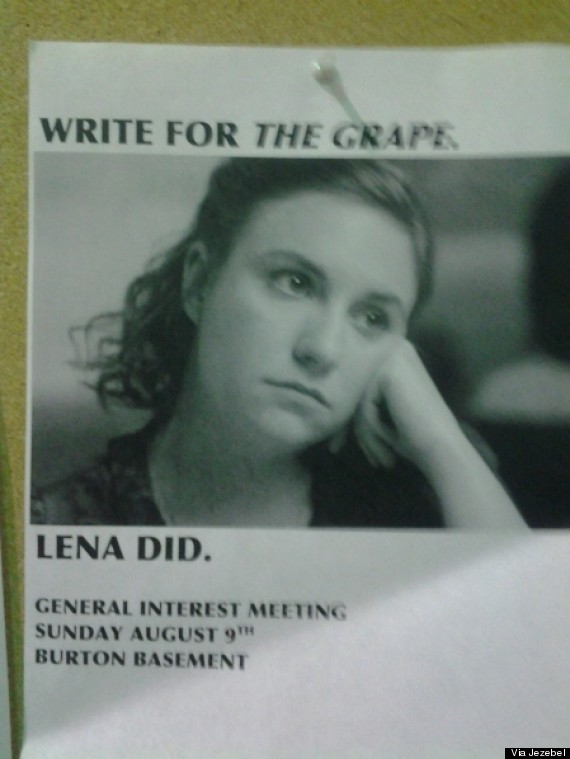 (h/t Jezebel)

BEFORE YOU GO
PHOTO GALLERY
The College Majors Of 45 Celebrities