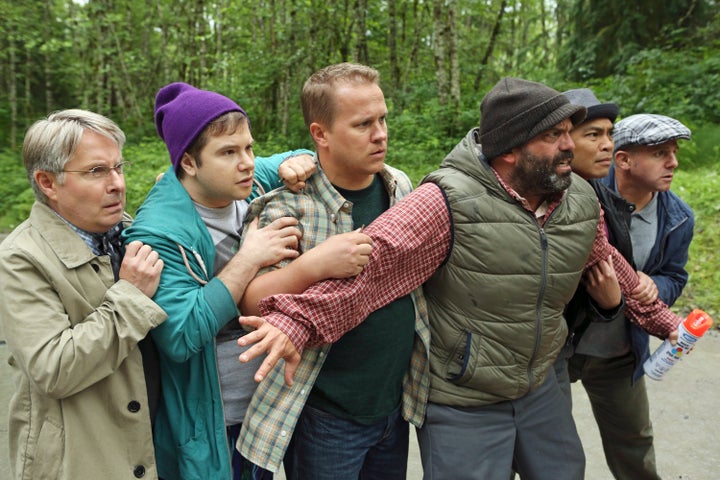 ABC's "Once Upon a Time" (Sundays at 8 p.m. ET) certainly wasn't afraid to set up conflict and change for its characters in its Season 2 premiere, and it looks like the stakes are being raised even further in the second episode.
After Emma (Jennifer Morrison) and Snow White (Ginnifer Goodwin) were accidentally transported back to Fairytale Land while trying to save Regina's (Lana Parrilla) life, Prince Charming (Josh Dallas) was left in a sticky situation. His grandson, Henry (Jared Gilmore), saved him from being choked out by a newly powered-up Regina, but the former ruler of Fairytale Land still had a lot of nervous townsfolk looking to him for answers, and a wife and daughter to rescue. But as our exclusive preview clip for Episode 2 illustrates below, Charming is not quite sure how to solve any of their problems.
The clip reveals another danger, too: Even though the curse is now broken and the fairytale characters have regained their memories, there are still consequences for people who try to step out of Storybrooke, as the seven dwarves discover ...
"Once Upon a Time" airs Sundays at 8 p.m. ET on ABC.
BEFORE YOU GO
PHOTO GALLERY
Once Upon a Time