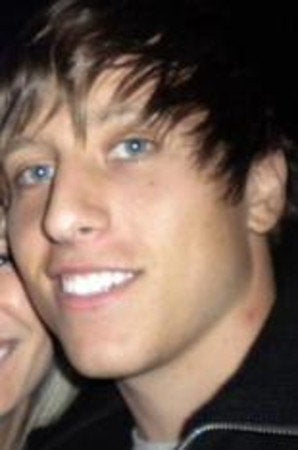 A 25-year-old man who, prosecutors said, dressed in a black ninja-like outfit before stabbing a Japanese filmmaker's son was found guilty of murder on Tuesday.
Scott Barker now faces life in prison. The verdict was announced by a Beverly Hills jury after just three hours of deliberation, according to the Los Angeles Times.
Prosecutors said Barker stabbed Katsutoshi "Tony" Takazato 58 times with a kitchen knife in 2010. Barker was upset with Takazato for forcing Chie Coggins Johnson, Barker's ex-girlfriend, into prostitution and pornography to help pay off his debts, prosecutors said.
Johnson testified at the trial that Barker made her take him to Takazato's home on the night of the murder. Barker's lawyer, Bradley Brunon, described Johnson as a "pathological liar" who was playing ball with the prosecution after being given a reduced sentence for aiding and abetting Barker.
"It seemed like a foregone conclusion," Brunon told L.A. Weekly about the verdict. "I think [the jury] accepted everything at face value."
Brunon said during the trial that he believes Takazato was killed by one of the people he owed money.
Beverly Hills Patch reports that Barker will be sentenced on November 9. He faces life in prison without parole. Prosecutors previously decided not to ask for the death penalty.
BEFORE YOU GO
PHOTO GALLERY
10 Major Crimes That Shocked the Nation (SLIDESHOW)