It's said that a picture is worth a thousand words, but this one might just be worth two letters. Sure, some could call this a cheap shot, but it's really just a matter of a chance perspective that some audience members had at a Romney rally at Wings Over The Rockies Air Museum on Tuesday.
(SCROLL DOWN FOR PHOTO)
Josh Davies, former candidate for Denver City Council At Large, posted the photo which has Mitt Romney framed by the letters "B" and "S" to his Facebook page with this caption:
To all of my political friends who worked Advance for a campaign - SOMEONE has to realize that this staging will frame your candidate's message poorly, right???
When asked if anyone else at the Romney rally noticed the unfortunate placement of the Republican candidate from his vantage point, Davies told The Huffington Post, "I don't think anyone else got the impression that the staging was sending a mixed message. The area I was standing in was in the back left, and everyone on that side was looking right at the "BS" of jobs as you focused on the speaker at the podium. Other than me, no one else there seemed to notice or, at least, say anything."
Davies also said the tone of the Romney rally was mixed as well. "The tone was a mix of hope and desperation," Davies said. "People wanted to get loud and fired up, but the energy wasn't ever built on. People would start a chant like, "U-S-A," but it would quickly die out. People seem to like Mitt, but mostly the vibe I got was that the primary goal was just to defeat Obama -- and Mitt happens to be their other choice."
Josh Davies' point of view from the audience: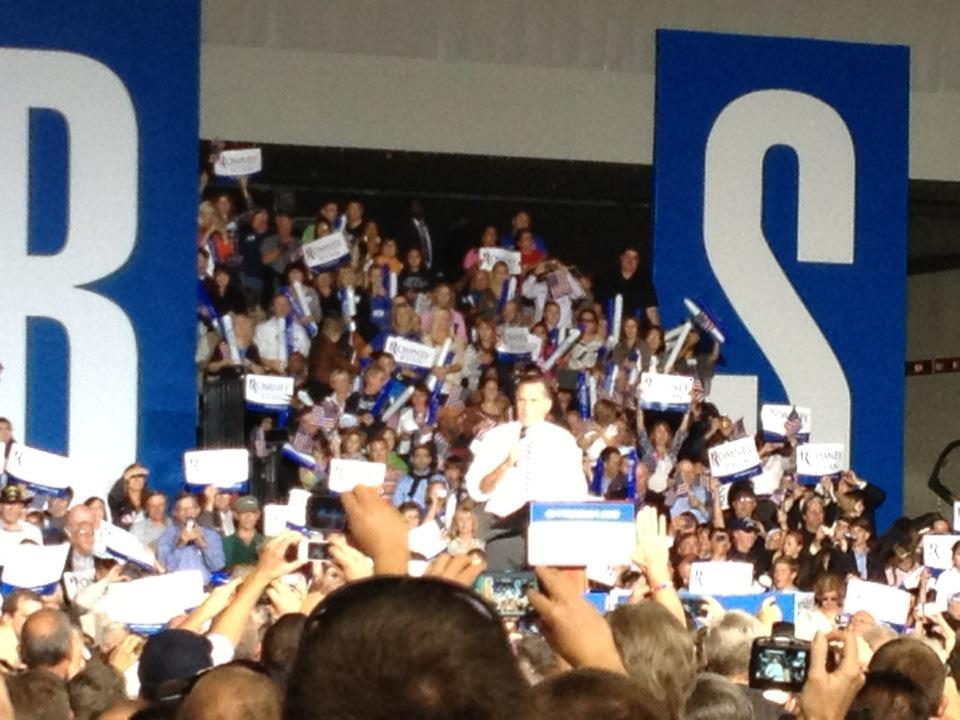 Another angle from Davies' perspective: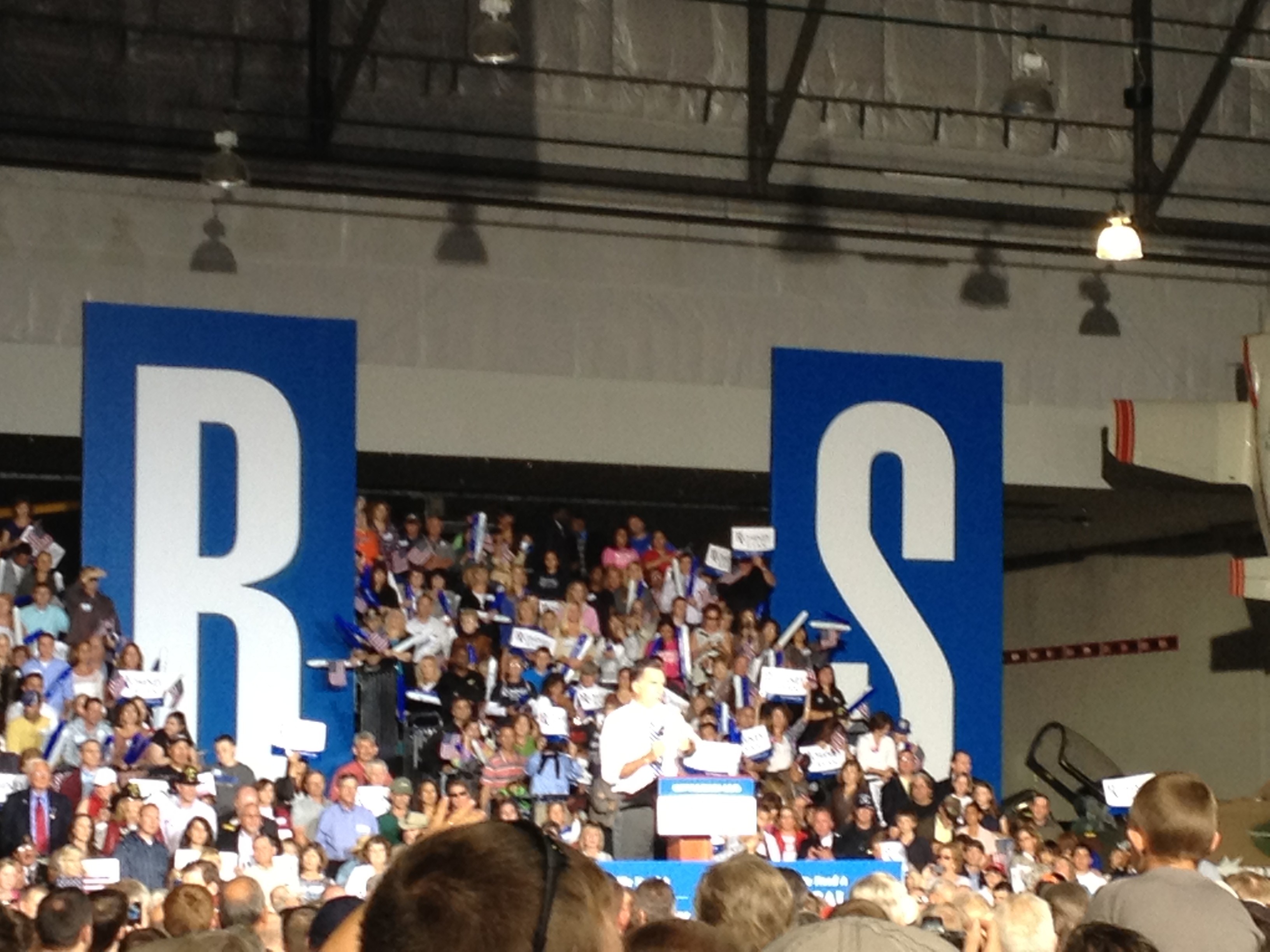 What is most certainly the preferred view of the Romney campaign: Cheap shot or happy accident, what's your take? Let us know in the comments below.
[h/t ColoradoPols.com who published the photo originally]
BEFORE YOU GO
PHOTO GALLERY
Mitt Romney's Greatest Hits