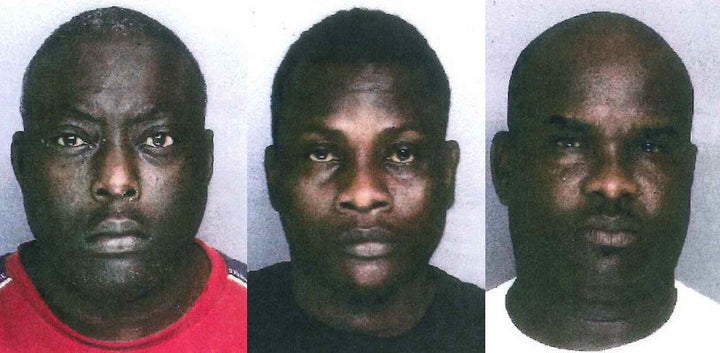 Three men kidnapped a 15-year-old girl, held her captive for days and repeatedly raped her in a "brutal and heinous" attack, Pennsylvania officials said.
The girl told police that the perps held her down for about 30 minutes until they arrived at their apartment. There, she said, the three men took turns sodomizing and raping her until Sunday, according to police reports. She begged and pleaded for them to take her home, but instead they allegedly took her clothes and made her wear gym shorts all weekend.
She woke up on Saturday morning and turned to see Kesselly, who threatened her family.
"He said, 'Do your mom look like you? We gonna get her too,'" according to a police report obtained by the Daily Mail.
On Sunday -- after Kesselly and Kulah reportedly raped her again -- the three left, and the girl made her escape. She ran out onto the street and cried for help until an unknown good samaritan stopped and helped her call her dad, police told the Delco Times.
Police drove the victim around the next day and found the apartment, where the three suspects were arrested. They were charged with rape, statutory sexual assault, involuntary deviate sexual intercourse, sexual assault, aggravated indecent assault and kidnapping among other charges.
The suspects claim she agreed to get in the SUV with them in the first place.
BEFORE YOU GO
PHOTO GALLERY
10 Major Crimes That Shocked the Nation (SLIDESHOW)