Archie McPhee has done it again. And by "done it," we mean initiated our gag reflexes. They got us last time with their foie gras bubble gum. But this time, we're freaking out over their chicken lollipop.
With all our concern over salmonella in peanut butter and smoked salmon, how could we convince ourselves to put something shaped like a raw chicken in our mouths? The Chicken Sucker is allegedly orange-flavored. But seriously, we are not sure we'll ever get close enough to find out.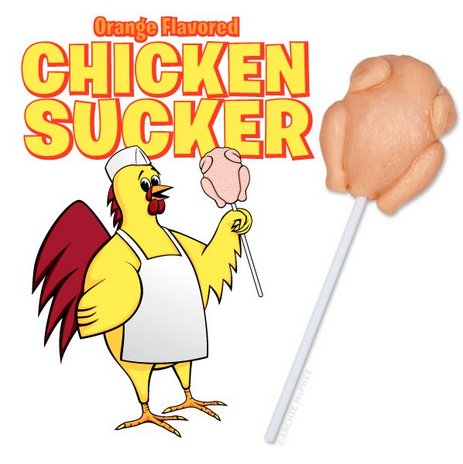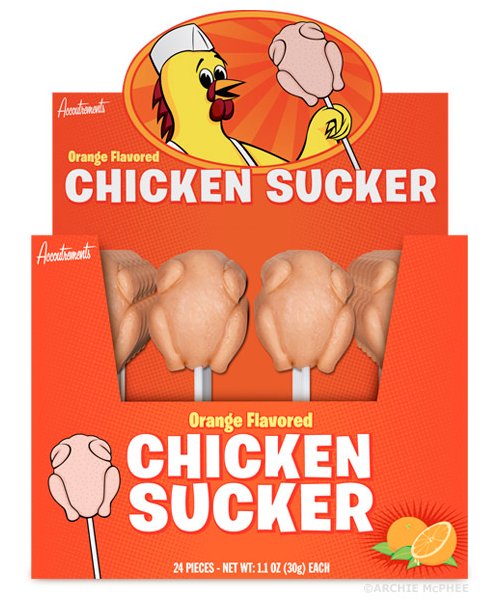 Are you brave enough?
BEFORE YOU GO
PHOTO GALLERY
Strangest Packaged Foods