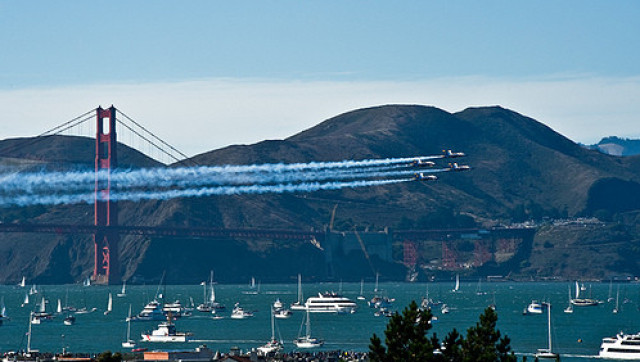 Uniforms in the streets, boats in the Bay and fighter jets in the sky--it's Fleet Week!
Starting on Thursday afternoon, San Franciscans can catch the Blue Angels flying overhead (sorry, dog owners) all weekend long. And in true patriotic fashion, hero of the Hudson Captain Chesley "Sully" Sullenberger--the Bay Area resident who safely landed a US Airways flight on the Hudson River in 2009--will even be riding shotgun in one of the planes.
But that's certainly not all.
Check out the San Francisco Fleet Week website for a full list of events, and flip through our slideshow for some highlights:
PHOTO GALLERY
Fleet Week San Francisco
BEFORE YOU GO