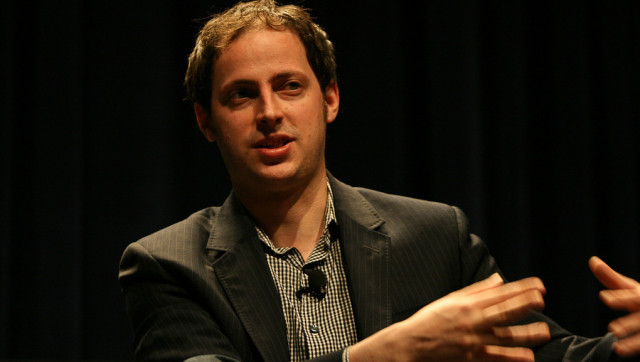 TOP 5 FOR THURSDAY, OCTOBER 4
EVERYDAY IS HALLOWEEN PICK
1. Vampires Vs Zombies At The Phillips Collection
The Phillips After 5 series is always a good time. Tonight's post-work event will feature the Washington Ballet's Studio Company and students perform excerpts from Michael Pink's "Dracula" and demonstrate choreography from MJ's "Thriller." There's also a gallery talk about "the darker side of the Phillips" and the cocktails that make this an adult event. 5 p.m., 21+, $10 to $12, reservations encouraged
2. Nate Silver At Politics And Prose
The fivethirtyeight.com blogger will help make sense of polls and predictability. After last night, this event has risen in our picks. Silver will also be signing copies of his new book, "The Signal and the Noise." 7 p.m., all ages, book is $27.95, event is free
3. Peaches At Howard Theatre
Did anyone think that the restored-to-glory Howard Theatre would be hosting a DJ night from Peaches? This event is a great chance to check out the newish space. 9 p.m., all ages, $20
4. The Walkmen At 9:30 Club
Indie rock for the well-aged hipster. It's still O.K. to listen to "The Rat." Really. They may be the early 00's era Television. Their sound is not dated. 7 p.m., all ages, sold out
5. Stacy London At Sixth And I
Need a fashion upgrade? 7 p.m., all ages, $18 to $42
TOP 5 FOR THE NEXT 5 DAYS
Friday, October 5
James Bond Anniversary Party at Bar Dupont
It's the 50th anniversary of Bond on screen. This Dupont Circle bar is celebrating with specialty cocktails, a red carpet and a white jacket encouraged dress code.
Saturday, October 6
Columbia Heights Day at Harriet Tubman Elementary Field
If it's nice out, enjoy the day in the school yard. If it's rainy, head to the Wonderland, Meridian Pint or the new Coupe.
Sunday, October 7
TOTEM at The Plateau at National Harbor
Sunday is your final chance to see Cirque du Soleil's view of evolution at The Plateau at National Harbor.
Monday, October 8
RZA at State Theatre
The most captivating member of the Wu-Tang Clan is always worth checking out.
Tuesday, October 9
Menomena at Black Cat
The drums. Go for their drums.
PHOTO GALLERY
Cirque du Soleil's TOTEM
BEFORE YOU GO