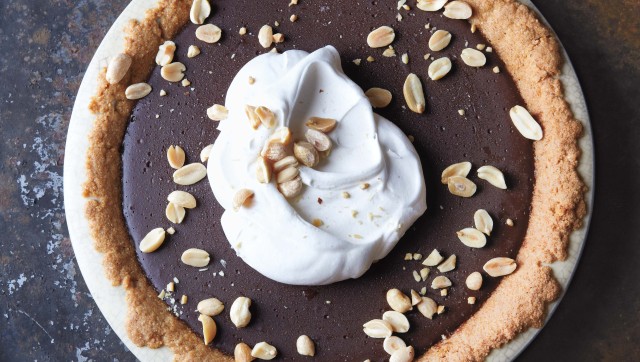 It's a good thing that chocolate is good for your health, because this pie will make you want to eat a lot of it. And the other main ingredient (aside from sugar and butter of course) are peanuts. Not only are they a good source of protein, but peanuts are good for you too.
You definitely shouldn't skip your multivitamin just because you're digging into a slice of this decadent chocolate pudding pie, but at least we get to tell ourselves that there is some good to this indulgent dessert.
Get the Milk Chocolate Pudding Pie with Salted Peanut Crust recipe
Check out these other pie recipes.
PHOTO GALLERY
Pie Recipes
BEFORE YOU GO