The lead story on Fox News' website calls into question the validity of the September jobs report, which found that the unemployment rate dropped to its lowest since President Obama took office.
The unemployment rate fell from 8.1 to 7.8 percent in September. Some conservatives, including MSNBC's Joe Scarborough, immediately questioned the report.
FoxNews.com led with a story about the jobs numbers, accompanied with a headline doubting the report: "Jobless Rate Dips Under 8%...But Is The Number Real?"
PHOTO: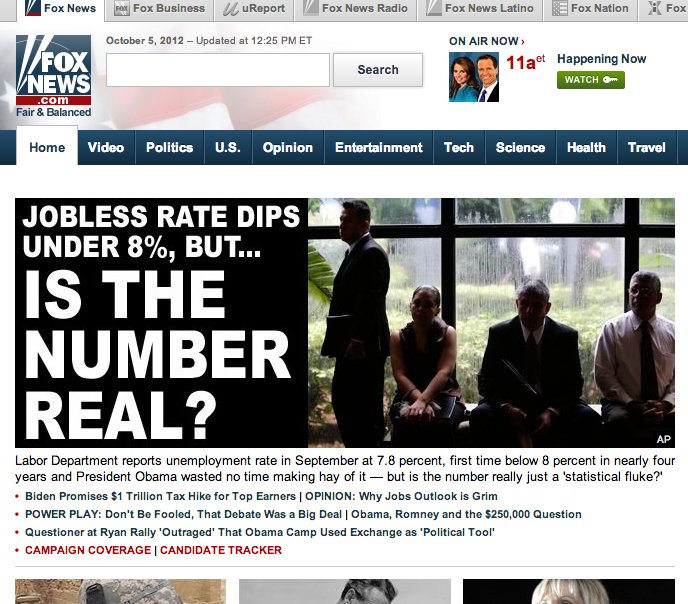 In a somewhat surprising move, Fox News' designated opinion site FoxNation.com, known for its extreme headlines, ran a very straightforward headline to accompany its story on the September jobs report: "Jobless Rate Falls to 7.8% in September."
PHOTO: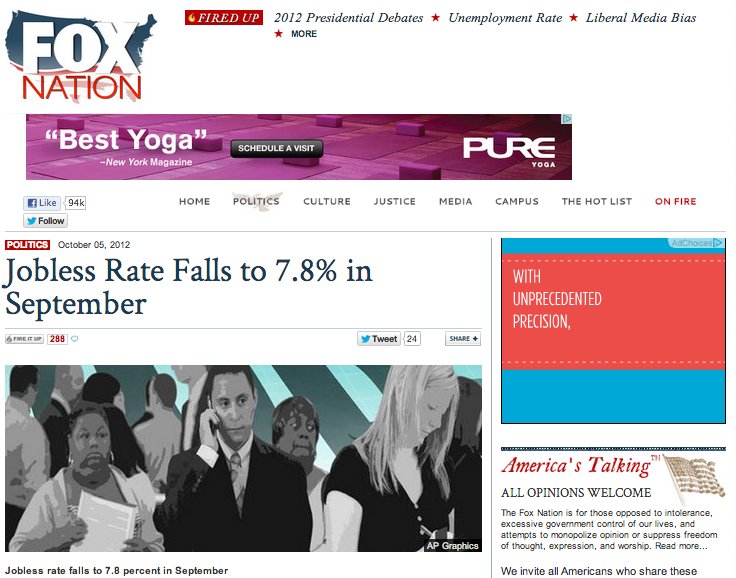 BEFORE YOU GO
PHOTO GALLERY
President Obama Campaigns