The United States has had its fair share of thrift store success stories as of late, what with a Renoir turning up at a flea market and a 20th century abstract masterpiece surfacing at Goodwill. But the latest miraculous art find took place across the pond, when a lucky flea market frequenter in Germany stumbled across the rare book treasure of a lifetime.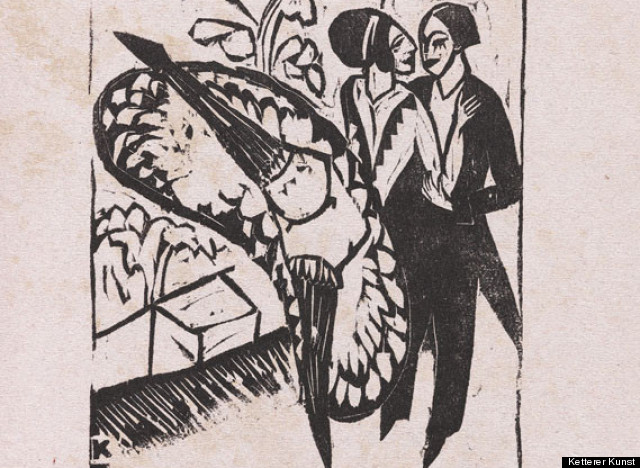 The discovery happened earlier this year, when the Odenwald resident came across a thin brochure titled "Brücke," reports ARTINFO. For only € 5, the art and book-admirer purchased the booklet on a hunch that it was worth more.
A later consultation with the auction house Ketterer Kunst, revealed that the brochure was in fact worth much more. In its first life, it was a catalogue for a 1912 traveling exhibition of Die Brücke artists, a group of German expressionist painters and printers that included the likes of Ernst Ludwig Kirchner, Erich Heckel, Otto Mueller and Max Pechstein. The book includes original woodcut prints by Pechstein and others, and was apparently known to Ketterer Kunst as an item offered to the German auction market decades ago before it disappeared.
Now safely in the hands of Ketterer Kunst, the catalogue is valued at €18,000, or $23,400. The gallery's press release calls it "extremely rare," noting that it was produced just before Pechstein was kicked out of the group.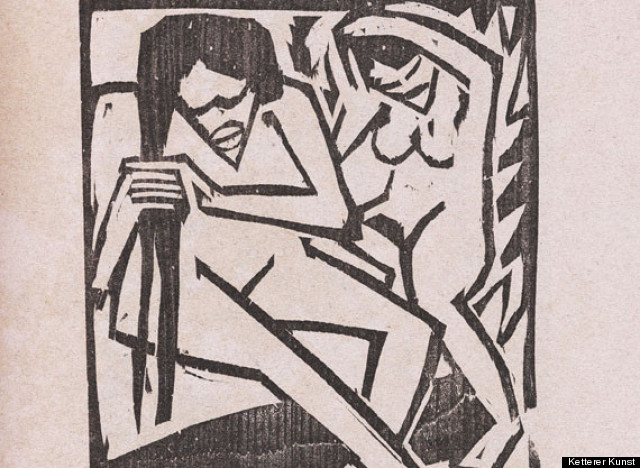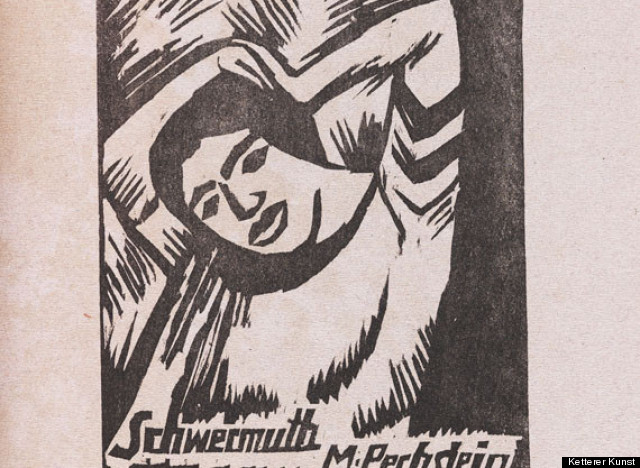 The catalogue is set for auction at Ketterer Kunst on November 19th and 20th, 2012, as part of the Rare Books Sale.
Check out more of the images below, and let us know your thoughts on this latest flea market find. Would you have bought it?
PHOTO GALLERY
Unexpected Art Finds
BEFORE YOU GO