Snoop Dogg has explained why he's voting for Barack Obama. A pro-con list originally by DragonFlyJonez (and posted to Snoop's Instagram account) is full of reasons you're unlikely to read or hear anywhere else on the campaign trail.
Among the justifications for not voting for Romney: "This motherf---a's name is Mitt," "B---h got a dancing horse" and "He reminds me of every boss I've ever hated."
Check the list below, but be warned that there is plenty of graphic -- and incendiary -- language. Click the image to be taken to Snoop's Instagram, where he added the caption "That's y!"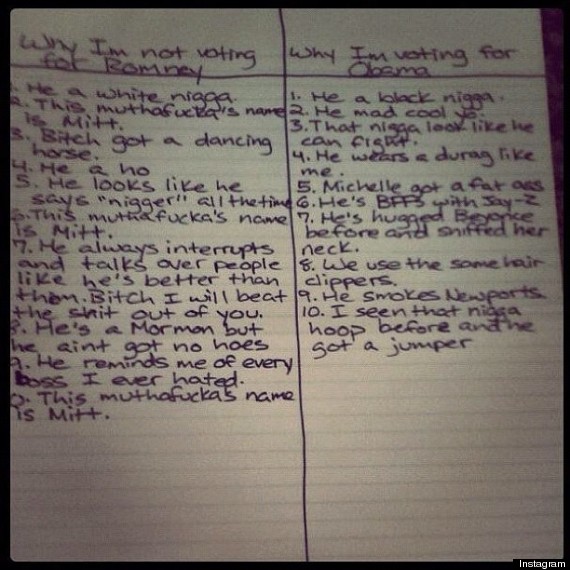 PHOTO GALLERY
Snoop Dogg Songs
BEFORE YOU GO