Summit Entertainment just released the last U.S. poster for "The Twilight Saga: Breaking Dawn - Part 2," but it turns out there's still one more to check out.
The international poster for the final installment of the hit franchise has been released, featuring Bella (Kristen Stewart), Edward (Robert Pattinson) and Jacob (Taylor Lautner), as well as members of the Volturi.
The film, which hits theaters on November 16, was directed by Bill Condon, who promises that this time, Bella is more focused on being a mother to Renesmee than being infatuated with Edward.
"First movie, its Bella's intimate experiences, you know with all these incredibly important moments in her life. And then in this movie, it's one big idea, vampire mother," Condon explains. "But it is about following her journey. And that kind of informed everything."
This week, "Breaking Dawn - Part 2" received an MPAA rating of PG-13, for sequences of violence, including disturbing images, some sensuality and partial nudity.
In other words, you better rush to the theater.
Check out the international poster below: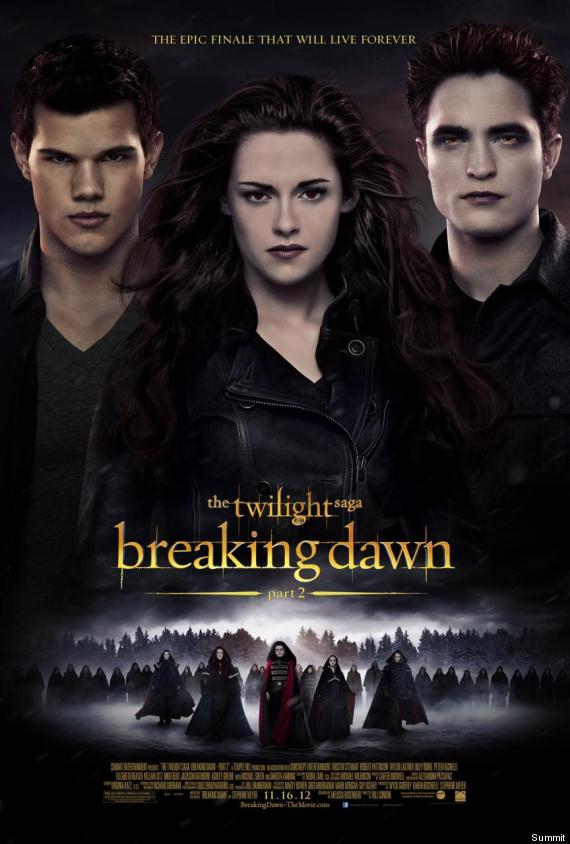 BEFORE YOU GO
PHOTO GALLERY
Twilight Stars Hand And Footprint Ceremony