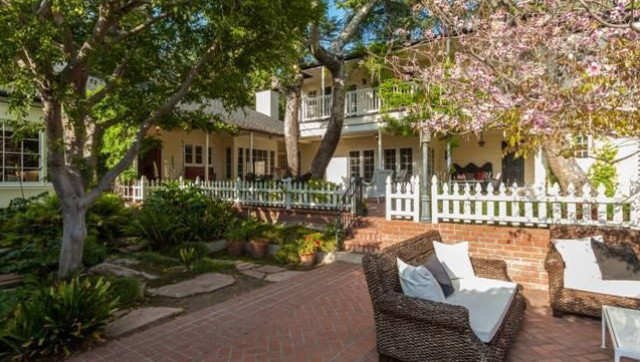 We hope actor Giovanni Ribisi doesn't mind when the paparazzi double-park on the street or block his driveway, especially when he learns they aren't there for him. But when you buy this close to Brad Pitt and Angelina Jolie's Los Felix compound, it kind of comes with the territory.
TMZ says Ribisi not only knew what to expect, but bought the property precisely for that reason: It's Brangelina adjacent!
The good news for Ribisi is that the Pitt-Jolie clan owns homes in a lot of places, including New Orleans and spots in Europe. So chances are that when he goes to borrow a cup of sugar, the power couple may not be home to oblige -- but it will definitely be a quieter scene than when they are in residence.
Congrats to Ribisi on the new digs, which has five bedrooms, a library and a lagoon-style pool with a cascading waterfall. The house, built in 1939, has 3,756 square feet and Ribisi paid $2.95 million.
The "Ted" actor has also appeared in "Avatar," and had a recurring role in the TV series "My Name Is Earl."
Check of photos of Ribisi's new pad:
All photos courtesy of Realtor.com
PHOTO GALLERY
Giovanni Ribisi Los Feliz home
BEFORE YOU GO