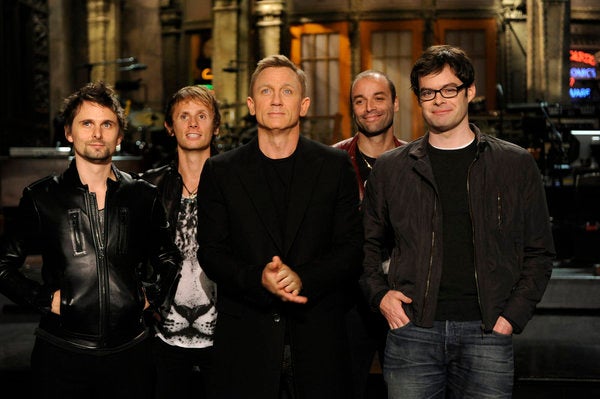 Muse returned to "Saturday Night Live" on Saturday, October 6, 2012 for the second time.
The English rock band was the music performer for Daniel Craig's season 38 appearance. Matthew Bellamy, Christopher Wolstenholme and Dominic Howard performed "Panic Station" and "Madness" from the album "2nd Law," their sixth studio album.
The band previously performed on "SNL" in 2009 with James Franco as host.
Check out the performances below.
BEFORE YOU GO