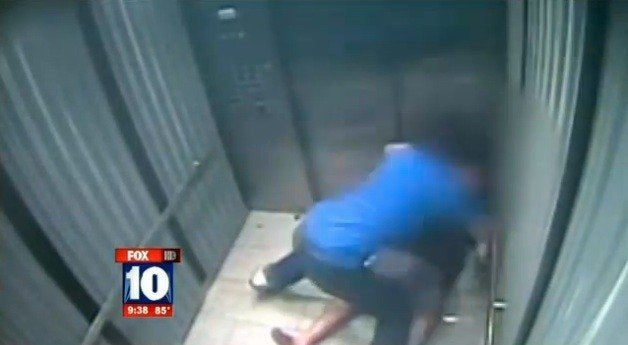 Police in Arizona are using shocking surveillance footage to find the suspect in an assault that left a helpless victim unconscious on the floor.
Video shows a 20-year-old victim ambushed inside a Tempe apartment building elevator, suffering at least 25 blows to the face.
"We have great video, good surveillance both from the lobby as well as inside the elevator, so we have good pictures of the suspect, we also have good pictures of some other individual, a black male who may have been with the suspect before, but definitely after the crime, you can see the two leaving together," Sgt. Burch added.
According to ABC 15: "A second person of interest who met with the suspect in the lobby after the crime is described as a black male in his early 20s, also six feet tall with a medium build. He was wearing a white t-shirt."
BEFORE YOU GO
PHOTO GALLERY
50 Conspiracies, 50 States