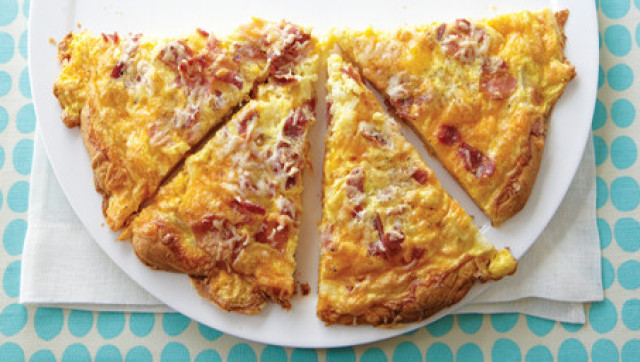 In case you didn't know, you should be eating pizza for breakfast.
We don't mean the same breakfast pizza you may have eaten one too many times while running out the door on your way to class/work; we're not talking about the cold slice with rubbery hard cheese and pasty pizza sauce. When we say breakfast for pizza, we mean a proper bacon and egg breakfast pizza. A pizza recipe that you can feel good about calling breakfast.
If you think about it, a breakfast pizza is the same as eating eggs with toast -- it just comes in a different form. And we happen to think eggs taste so much better in pizza form.
Get the Bacon and Egg Breakfast Pizza recipe
Get more pizza recipes.
PHOTO GALLERY
Pizza Recipes
BEFORE YOU GO