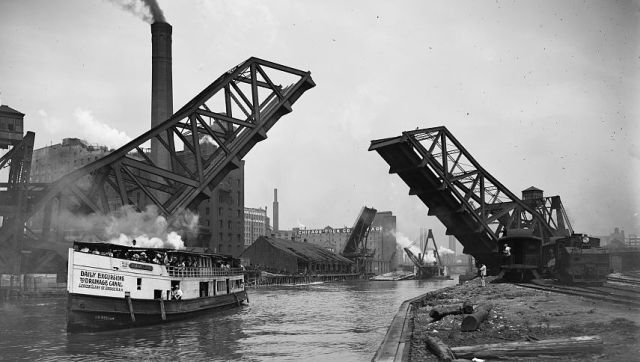 Chicago may not have bridges as grand as San Francisco's Golden Gate or New York's Verrazano Narrows, but the Windy City has plenty of amazing bridges. But they're notable for a very different reason: Most are engineering workhorses.
As Alice Maggio wrote for Gapers Block
back in 2004
:
We take them for granted. Some of us cross these bridges nearly every day and never stop to think about them. Yet Chicago has more movable bridges than any other city in the world, and the city is recognized as an international innovator in the engineering of bridges.
There's something hauntingly beautiful about Chicago's bridges in black and white. We've pulled together some photos from the Library of Congress that document the city's great bridges from 1900 to 1999.
Take a look below..
PHOTO GALLERY
Chicago Bridges In Black And White
BEFORE YOU GO