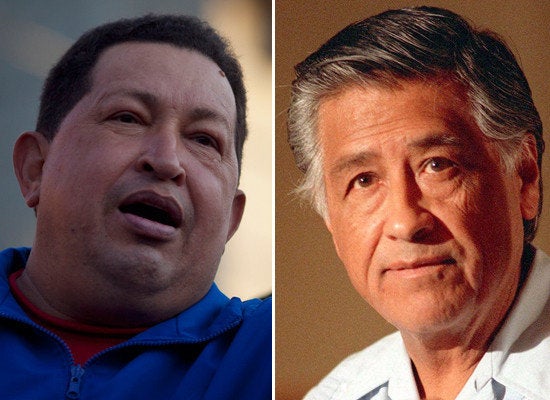 Venezuelan President Hugo Chavez was re-elected for the third time Sunday, vowing to keep his country on a "socialist path."
President Barack Obama went to Keene, Calif. Monday to visit the gravesite and former home of Latino labor rights leader Cesar Chavez. Obama designated the site a national monument and hailed Cesar Chavez as a "hero" who inspired millions.
The two events are not related.
But the facts didn't stop some people from tweeting their outrage about Obama's national monument to President Hugo Chavez's re-election. Nor did it stop some from tweeting about Obama attending a Hugo Chavez election celebration.
It didn't take a psychic to predict the mix-up would happen; just Jeremy Scahill, a journalist for The Nation.
Below, we present a few Twitter users who need to read before they tweet.
BEFORE YOU GO