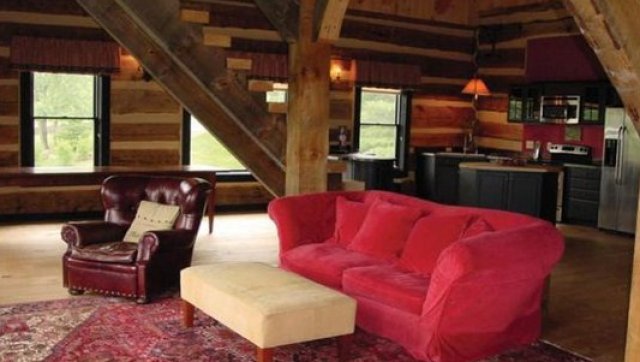 If your dream home has a view of some mountains and room for horses, you're going to love this week's real estate slideshow.
You'll want to ogle the $16 million colonial on 464 acres -- those acres contain multiple guest houses, a swimming pool and riding trails. We love the four-bedroom log cabin on 12 also horse-friendly acres, listed for $1.1 million. The 14-acre Maryland farmette listed for $799,000 is also appealing, and not just for its price.
Want to share your views with paying customers? Check out Virginia's chardonnay winery on the market for $5 million and the 70-acre lakeside Harpers Ferry, W.Va., lot, listed for just under $900,000 and zoned for 50 guest rooms.
All these places, listed on Realtor.com, have great views. Many have room for equestrian adventures. They're scattered throughout parts of Maryland, Virginia and West Virginia considered reasonably accessible from D.C. They're making us consider giving up our city ways.
How about you?
PHOTO GALLERY
Mountain-View Homes
BEFORE YOU GO