Remember back in 2008 when Katie Couric seemed to stump Sarah Palin, asking her to name just a few of the "vast, variety of sources" where she gets her news? We totally get it now -- Palin must have been just too embarrassed to namedrop the National Enquirer.
The former governor of Alaska was spotted shopping at a Studio City Kmart on Sunday, and the photographers caught Palin catching up on the news, reading the tabloid in the store.
Whether Palin was just curious to take a gander at the Enquirer's cover story, "Plastic Surgery Shockers," which featured before-and-after photos of daughter Bristol or she was picking up her weekly required reading remains unknown.
The former vice presidential candidate spent some quality time with her 18-year-old daughter Willow, getting facials and manicures, before picking up some household necessities and stopping for lunch at KFC. Palin's Sunday afternoon outfit is a far cry from the look she was sporting on the campaign trail. We almost didn't recognize her in her tight jeans, off-the-shoulder top and sky-high wedges.
Palin seems to embrace the LA look while she's in town supporting Bristol as she competes in the all-star season of "Dancing with the Stars."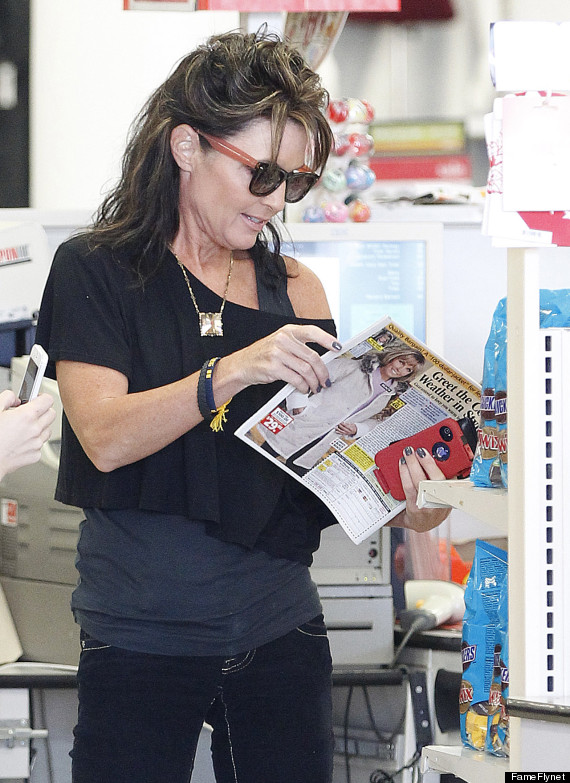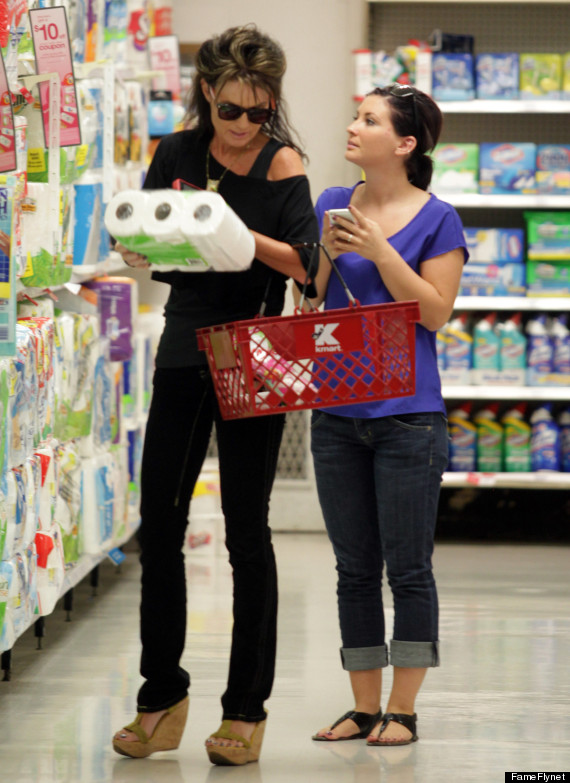 Celebrity Photos Of The Week:
PHOTO GALLERY
Celebrity News & Photos
BEFORE YOU GO