"The Walking Dead" Season 3 is right around the corner and HuffPost TV has an exclusive look at some of the behind-the-scenes action. Ladies, gentlemen and zombies -- is this Woodbury?
In the photo below, Greg Nicotero and Andrew Lincoln (fearless leader Rick Grimes) practice slicing into a skull in the deserted prison. The real action takes place in the second episode of Season 3. The second photo comes from Episode 3. Because of spoilers AMC wouldn't release a description ... but could we be looking at the Governor's town of Woodbury?
After you've examined the photos below, click through the slideshow for more "Walking Dead" Season 3 pictures.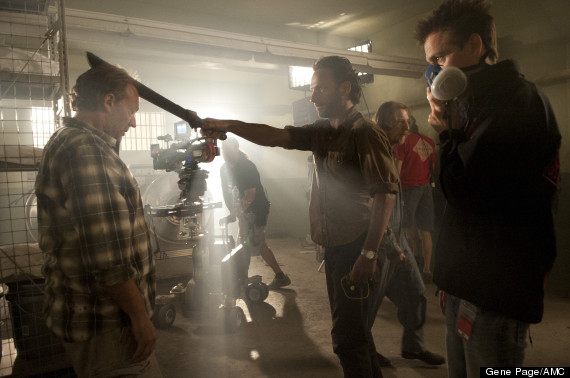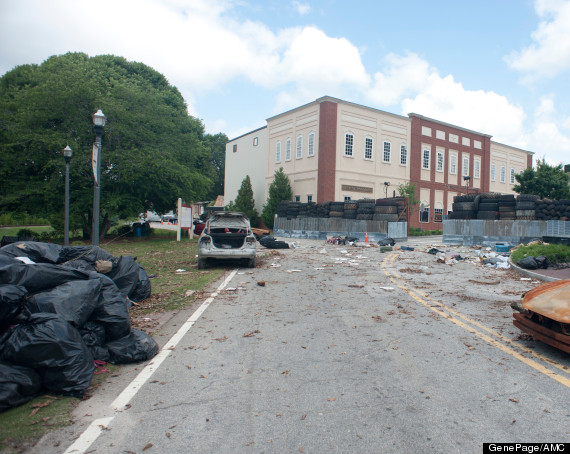 PHOTO GALLERY
The Walking Dead Season 3
BEFORE YOU GO