Brad Pitt may be one of the most sought-after actors in Hollywood, but the 48-year-old admits that when it comes to choosing movie roles, it's all about what matters most to him.
Pitt covers the October/November issue of Interview magazine and talks with director Guy Ritchie about his future in the film industry and what types of characters he's looking to play.
"I want it to be worthy enough of a story to leave the family, you know?" Pitt tells Ritchie of being picky when it comes to a project. "They're everything. The family is first ... I also don't want to embarrass them."
Pitt, who is engaged to longtime love Angelina Jolie, considers himself a "pretty damn solid" actor, but is looking to branch out a bit -- even if it means hopping behind the camera.
"Right now, this is like a clean-up-the-loose-ends-and-tidy-up-the-place kind of year, which I also look at as a refill kind of year. I'm not good at going back-to-back-to-back-to-back with movies, and it's just now that I'm starting to get my bearings again and a flavor for what's next," the "Killing Them Softly" star explains, adding, "But it can't be something repetitive that I've done before. I'm bored to death by that, and when I attempt things like that, it never works -- I end up hurting the movie. So it's just about discovery now and finding something new that's interesting to me."
The dad of six confesses that sometimes he's more interested in producing a movie than actually starring in it.
"I'd rather be behind the camera. As a producer, obviously, you're part of a team that brings the story to the screen. It wouldn't be there if you didn't champion it or if you and a group of people weren't championing it. I like that," he reveals, explaining that he's confident enough in his abilities that he focuses more on whom he'll be working with than what he'll be working on.
"Even more as I get older, it's about the company that I keep," Pitt says. "That's the most important thing to me -- that if I'm gonna spend however long it takes to make a movie, give up 14 hours a day for however many weeks or months, then it's very important for me to know that I'm working with people who I respect and enjoy and that we're going for something together. That's it, really."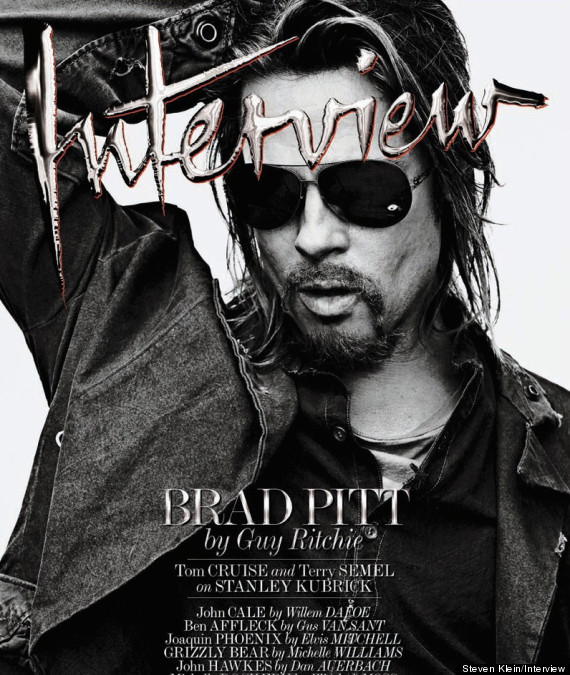 BEFORE YOU GO
PHOTO GALLERY
The Jolie-Pitts Arrive