Jemima Kirke stars as Jessa on HBO's endlessly discussed "Girls," -- and while the 27-year-old seems much more together than her character, her naked (very) pregnant photos in Vice magazine, prove they share a kindred free spirit.
Vice caught up with Kirke, who is already the mother of a young daughter, at her family home in East Hampton, and the actress didn't hold back (like, anything).
As the daughter of the drummer from Bad Company and a mother who supplied vintage dresses to "Sex and the City," Kirke was somewhat known in the art-centric private schools scene that she and Vice writer Annette Lamothe-Ramos both inhabited nearly a decade ago -- and they'd actually met at an after-party when Kirke was 18 and on break from Rhode Island School of Design. Lamothe-Ramos recalled that Kirke asked her to go to the bathroom with her, and offered her a bump of cocaine off her keys while she was peeing on the toilet.
"Oh yeah! I do remember that, and that you seemed somewhat impressionable at the time. So I thought, 'I could probably get this girl to do drugs with me.' But I don't think there was anyone else at the bar…," Kirke recalled, and explained that while her former life mirrors that of her character on "Girls" -- it's a lifestyle she left behind long ago.
"The character I play is not so far from me. I mean, fundamentally she is, and some of her behavior might have been taken from things I've done, but ... I think that way of life stopped working for me really quickly. Some people know how to balance things, at least enough to be able to continue messing around, but I didn't. I was very all-or-nothing about it, and you burn out really quickly if you keep going that way. It really f--ked me," she explained.
Kirke has her life pretty much together, and says the best part about her newfound success as an actress is that she can sufficiently support her kids. Despite her own wild past, she says she has no hesitations about having her children grow up in New York, as she "would have been a disaster in the suburbs, too."
"In the city I had access to bars, parties, and drugs, but even if I lived on the outskirts I probably would've been cutting up pills in my bedroom," she told Vice.
In the middle of discussing Kirke's wild ways, the conversation turns to another native New Yorker -- Lindsay Lohan.
"Oh, Lindsay [Lohan] strikes again! I'm reading the [New York] Post and she f**king hit a pedestrian again with her SUV.. It was at 2:30 AM, too. That's not a good look ... She definitely hasn't [grown up], and I don't think she ever will."
For more with Jemima Kirke, including NSFW naked photos, click over to Vice.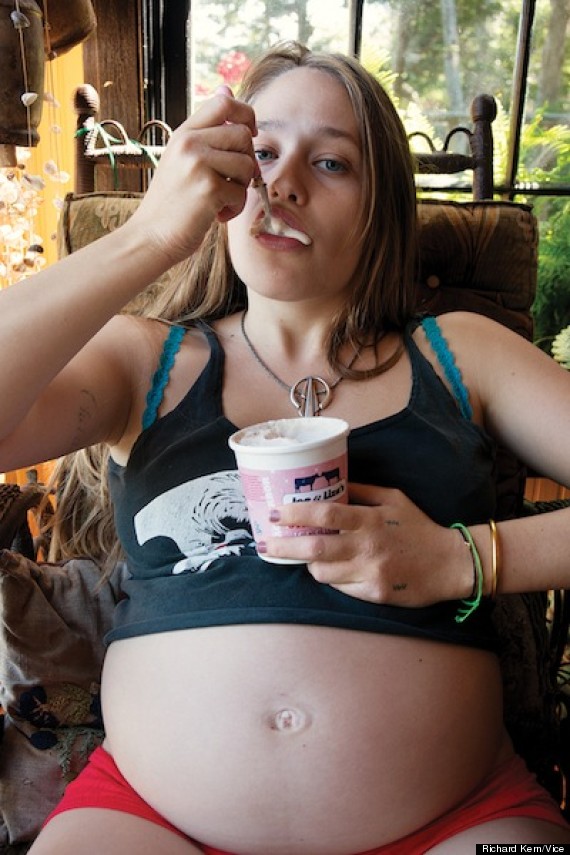 Celebrity Photos Of The Week:
PHOTO GALLERY
Celebrity News & Photos
BEFORE YOU GO