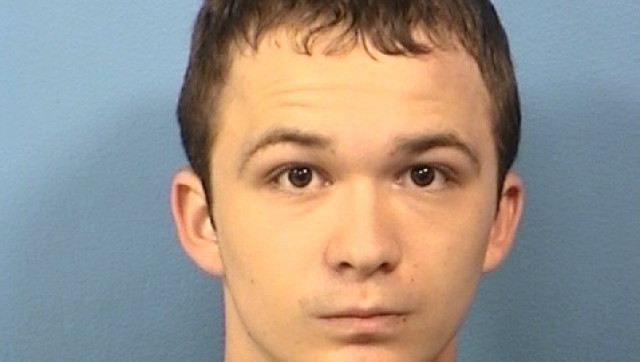 Maximilian G. Salling should consider the neighbors, next time he's going to get high in public.
The 18-year-old, from Montgomery, Ill., was recently arrested for allegedly smoking marijuana with a friend inside a red 1999 Ford Escort, outside a home in Naperville's University Heights neighborhood.
Unfortunately for Salling, the home belongs to Villa Park Police Chief Robert Pavelchik Jr., according to NBC Chicago:
"I like to say I know most of my neighbors and friends, so I got out of my car with a flashlight in one hand and I said, 'What are you guys doing?'" Pavelchik recalled. "They're blowing dope when I come home from work, right in front of my house. ... I smell the dope and I see the (smoking) pipe and the bag of dope on the floor, what we call in plain view."
The friend was let go, the Chicago Sun-Times reports, but Salling was arrested. The incident marked his third arrest for drug charges in seven months.
BEFORE YOU GO
PHOTO GALLERY
Dumb Criminals: Mugshot Gallery