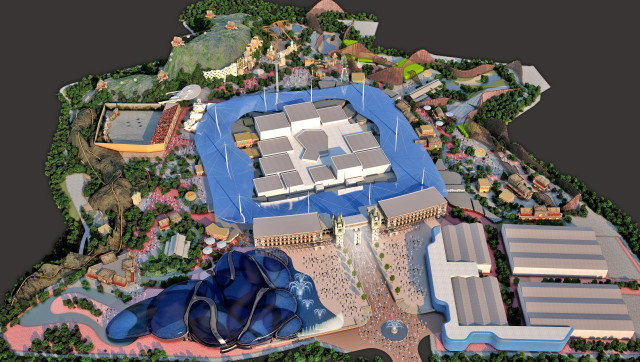 Disneyland Paris is currently Europe's most popular tourist destination, but perhaps not for much longer.
Developers have secured a licence from Paramount Pictures to build a £2 billion ($3.2 billion) theme park in Southeast England, the BBC reports.
The 872-acre site on the in the Swanscombe Peninsula in Kent will be one of Europe's largest regeneration projects, reports the UK Press Association. Its close proximity to the Ebbsfleet International Railway Station will make the park, just 17-minutes from London, approximately a two-hour trip from Paris.
"Our vision is to create a world-class entertainment destination, the first of its kind in the UK," project leader Tony Sefton said in the Mirror.
The project will feature Europe's largest indoor water park, plus theaters, live music venues, attractions, cinemas, restaurants, event space and hotels, reports the Daily Mail. If given the go-ahead, it will be twice the size of East London's Olympic Park.
The park, which would be located on a former cement works, would create up to 27,000 jobs.
According to the Mirror, though Paramount has signed a licensing agreement for the use of its brands, it is not investing in the venture.