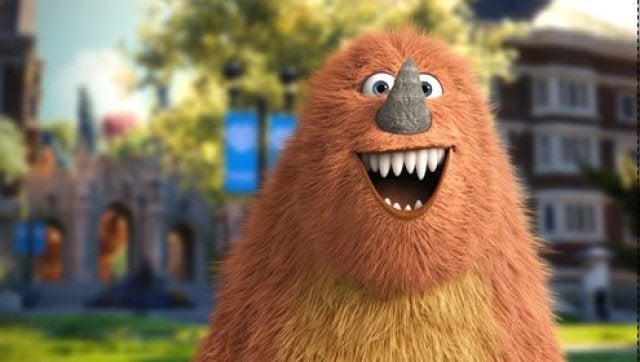 Take a second to check out Disney/Pixar's genius website for Monsters University, the prequel to Monsters, Inc.
Yes, it looks exactly like most universities' sites, including big words like "EXPLORE" and "DISCOVER." It's even got these words serialized but with periods between them like this: Mentors. Motivators. Monsters.
The merchandise available for sale is real, and the process mimics most college retailers' user experience. The event releases featured are the same exhibit and movie-type things you'll likely skip.
The film hits theaters June 21, 2013, but there's no time like the present to woo an audience. Billy Crystal (Mike), John Goodman (Sully) and Steve Buscemi (Randall) are back for more fun, and Dan Scanlon directs.
If that weren't enough, see if President Victoria Gross' can convince you. Kudos, Pixar. Check out the trailer below.
Welcome to Monsters University, one of the great institutions of learning in the world.

While we have built a campus known for its diversity, academic disciplines and excellence, MU is also an institution that lives by its intellectual curiosity, as we foster a willingness to challenge what is blindly accepted, and seek what is quantitatively true. We are a unique group of educators and students who, by the rigors of exhaustive focus and effort, demand more from ourselves. Because excellence is a word that is not awarded by inclusion into this fabled institution, it's a word that must be earned, protected, and treasured.

Our advancements in the academic fields of Scaring, Science, Engineering, and Business are, of course, now legendary. And the range of disciplines and their interrelationships throughout our campus has created a unique mix of intellectual and cultural perspectives, perspectives that not only define us, but drive us to be better.
BEFORE YOU GO