A website has unveiled satellite images of the building where Navy SEALs allegedly prepared for the mission to kill Osama bin Laden -- and the layout of the practice facility appears to share striking similarities to that of the al-Qaeda founder's actual compound in Pakistan.
Photographs posted on Cryptome.org allegedly show a "bird's eye view of the [practice facility] in North Carolina, near the CIA's Harvey Point Defense Testing Activity facility in Perquimans County," the Daily Mail notes.
According to the whistleblower site, these satellite images -- found using Bing Maps -- reveal that the training facility was "an almost exact copy of bin Laden's compound" in Abbottabad, Pakistan: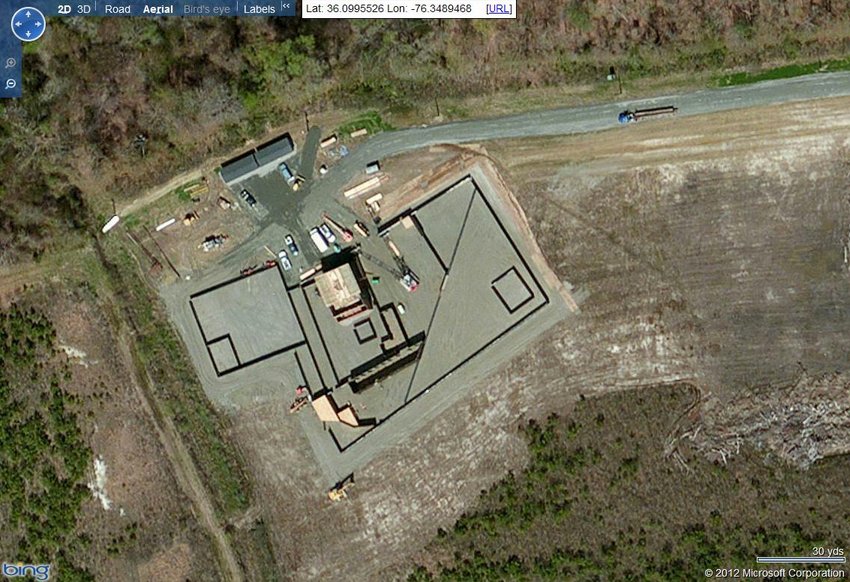 "The Bin Laden Compound Mock-Up, Harvey Point, N.C., Under Construction, February 15, 2011." Credit: Bing.com/Maps.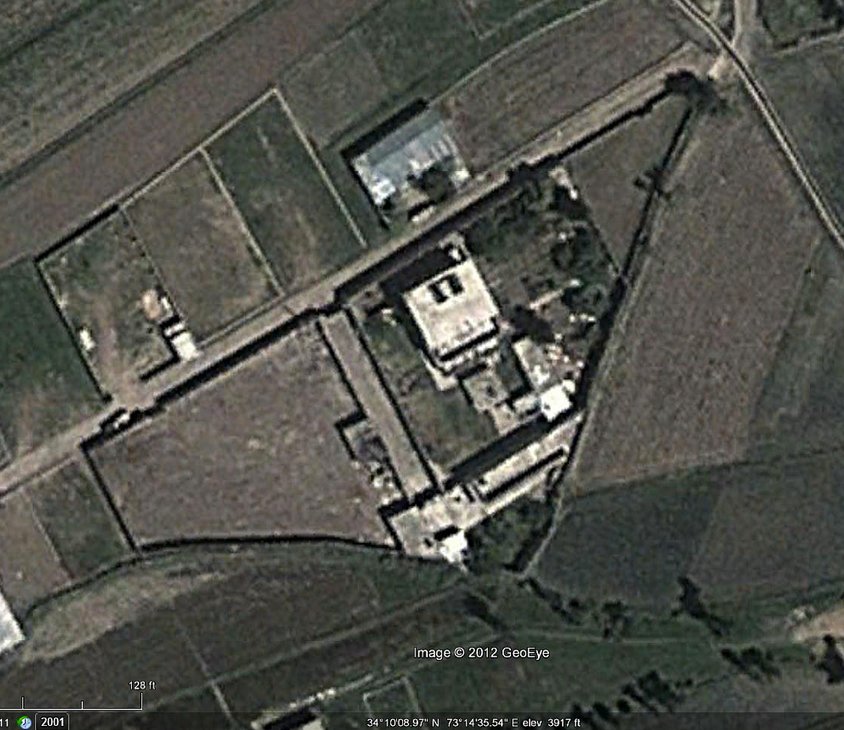 "Bin Laden Compound, Abbottabad, Pakistan, After the Raid, May 11, 2011." Credit: Google Earth/GeoEye
Cryptome.org writes that two satellite images -- captured a month apart -- of the training facility's site in North Carolina "indicate the facility was constructed quite quickly, perhaps after confirmation of the target required speedy construction for training":
The training facility had been constructed on U.S. soil to prepare members of Navy SEAL Team Six for the mission that ultimately led to bin Laden's death in May 2011.
However, though there have been rumors as to the location of the facility, the full details of the practice compound and its location have largely remained unknown.
Cryptome.org says it managed to find the images thanks to Navy SEAL Matt Bissonnette's book "No Easy Day" -- a first-person account about the Abbottabad raid:
In "No Easy Day," the book written by the Navy Seal about getting Bin Laden, he stated that they trained in North Carolina. If you go to Google Maps and put in these coordinates at Harvey Point Defense Testing (CIA training facility) there is nothing but an clearing in a field. If you go to the lower link in Virtual Globetrotting and look at the same location it appears to be the mock-up training facility for the Bin Laden raid. It is not completed in the photo, but there is enough built to say it is an almost exact copy of Bin Laden's compound.
Cryptome.org alleges that the training facility was soon demolished, evidenced by later satellite images:
The Atlantic Wire writes:
Apparently, just like the real-life compound in Pakistan, the CIA's mock-up compound has also been destroyed. Anybody know why? (It's an open question.)
BEFORE YOU GO
PHOTO GALLERY
Top 17 Websites Of 2012