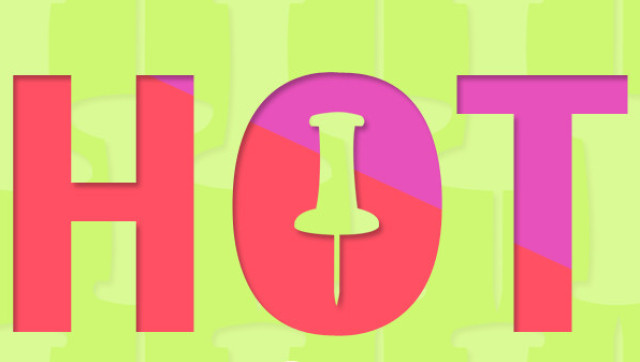 We've been intently scouring Pinterest for Halloween ideas, but we may have gotten a little sidetracked along the way. Besides for amazing holiday DIYs, this week's Hot On Pinterest installment has our heads spinning with inspiration of all kinds.
Sophie Kalmar: No wonder this pinner has close to three million followers: she offers something for everyone! But we especially like her board called home, an eclectic collection of French-country and modern design photos.
Brit Morin: She's a DIY wiz and founder of lifestyle brand Brit & Co., so we obviously weren't disappointed by her board called clever, a roundup of smart and helpful ideas for the home and beyond.
Lauren Heffron: This graphic designer is originally a Texan, but currently is living and working in NYC. Her pins include fashion and design eye-candy, but definitely check out Color Me Happy if you are looking for all sorts of amazing combinations of hues.
Alison Roberts: This HuffPost Home reader follows us from Australia! We skimmed through her Get Festive board and got some great ideas for Halloween.
Lúthien: We were so mesmerized by this pinner's gorgeous boards, especially the one that captures shots of the pages of personal journals.
Want to see your account in our weekly top 5? Then send us an email! Simply click "Send Us A Tip" (below) with a link to your account. (We also accept nominations!) And don't forget -- HuffPost Home is on Pinterest, too.
Have something to say? Check out HuffPost Home on Twitter, Facebook, Pinterest, Tumblr and Instagram.