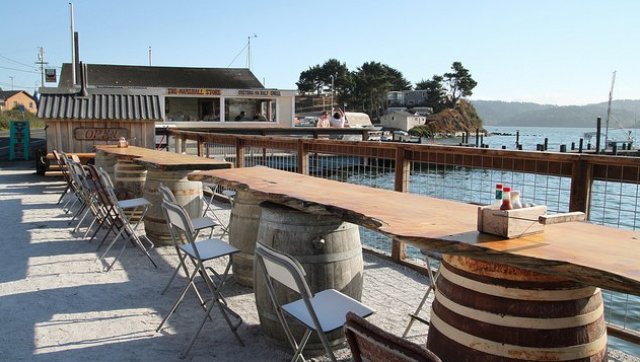 The title for best seafood city has long been debated. Here in San Francisco, we take our claim seriously (especially when it comes to crab), but we're pretty sure Seattle, New Orleans, Boston and Baltimore might have something to say about that.
So why choose? Travel + Leisure released its list of the Best Seafood Restaurants in the U.S., from the Atlantic to the Pacific with a few spots in between. (Minneapolis, huh?) And the Bay Area clocks in twice, with Anchor & Hope in San Francisco and The Marshall Store in Tomales Bay.
Anchor & Hope was noted for its "globally inspired plates," the signature of the restaurant's chef Vernon Morales who has clocked time at El Bulli and Daniel.
The Marshall Store, also known as the wooden plank and folding chairs on the shoulder off Highway 1, got a nod for it's farmed-in-house oysters, tangy housemade barbecue sauce, unbelievable view and no-nonsense decor. Rightfully so.
See all 30 of Travel + Leisure's Best Seafood Restaurants in the U.S. on the publication's website. And then check out some of our favorite seafood spots in San Francisco in our slideshow below:
PHOTO GALLERY
Best Seafood San Francisco